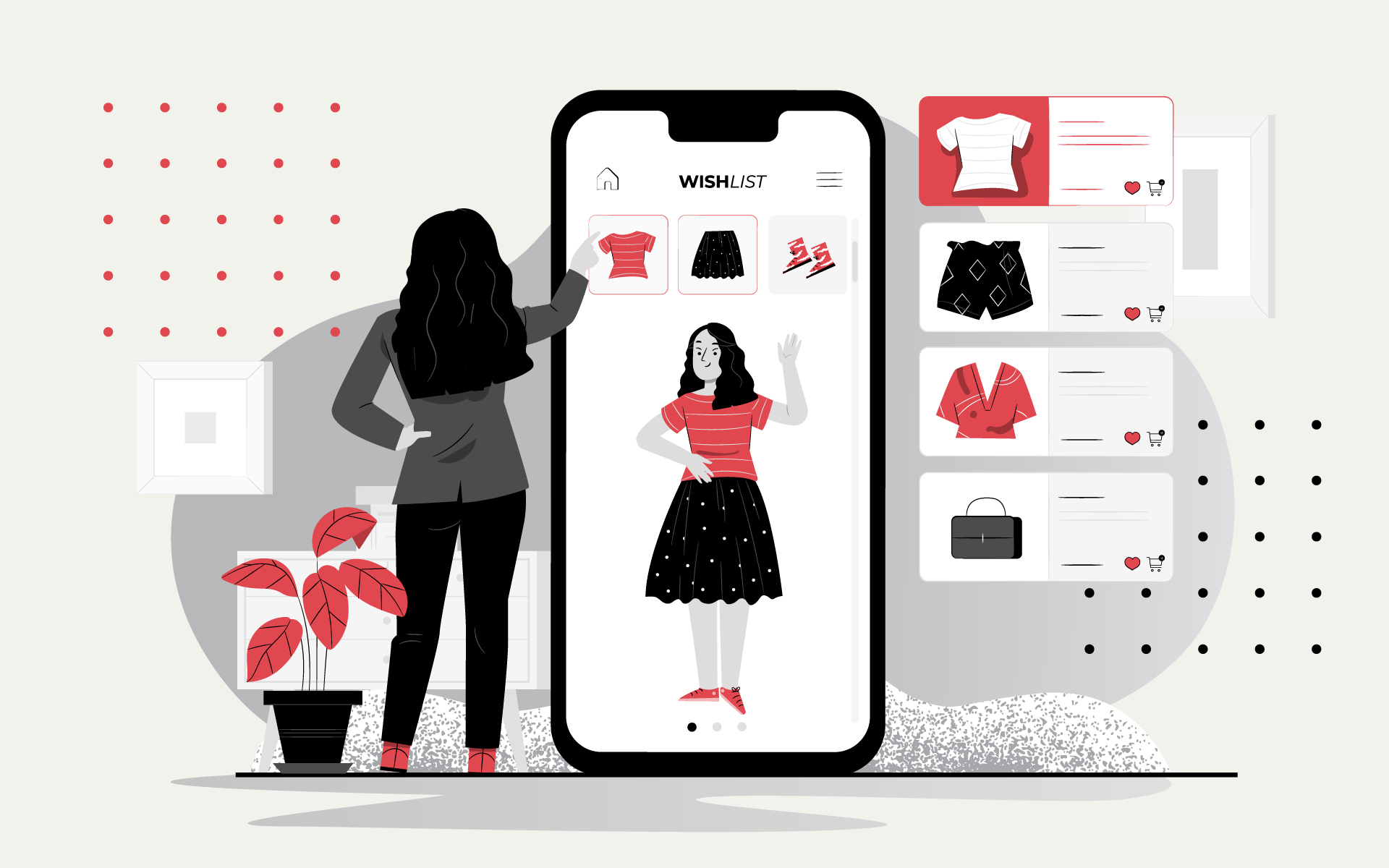 Augmented reality is no longer associated solely with PokemonGo. This technology has gone far beyond the gaming landscape and is rapidly conquering new horizons in various businesses.
AR has already demonstrated its potential in different industries. In medicine, it has been deployed for visualizing surgery plans and teaching doctors new manipulations. In internal staff training, it has been utilized in practicing emergency situations in a safe virtual environment. We are only stepping into an era when augmented reality will slowly become an integral part of our lives. Let's explore how it can contribute to promoting your business right now – specifically, when applied to marketing. The main question is, how can marketing benefit from this technology in the long term?
Augmented reality is a fresh trend in marketing and sales. There's one simple reason for its increasing popularity – it's a convenient tool that helps brands really interact with customers and go beyond traditional advertising campaigns. The cherry on the cake is the emotional connection with the audience. After all, nothing influences a long-term relationship as much as emotional experiences and bonds.
Augmented reality (AR) adds computer-generated images to the viewer's real-world environment. It works in real time and allows brands or businesses to virtually broadcast marketing content directly into the lives of their customers.
Statista predicts that the global AR market will grow from about 3.5 billion in 2017 to more than 198 billion in 2025.
Augmented reality can provide companies with a number of key benefits
Increased engagement
Augmented reality allows brands to connect with their customers directly and on a much deeper level than ever before. Instead of passively observing static ads or watching videos, people will be able to interact with the company. Plus, such experiences are very easy to viralize and spread across the Web – from fancy face masks (like pouring a bucket of Gatorade over your head during the Super Bowl to alien environments (like being transported to Upside Down in Stranger Things).
Pushing the boundaries of online shopping
What's the most common reason people give for not shopping online? Of course, the chance of disappointment. The conflict between our expectations and reality is an experience that pretty much all of us have had at least once, after shopping comfortably from our favorite couch and getting something odd as a result. That's why the "Try Before You Buy" strategy has so quickly been appreciated by the market.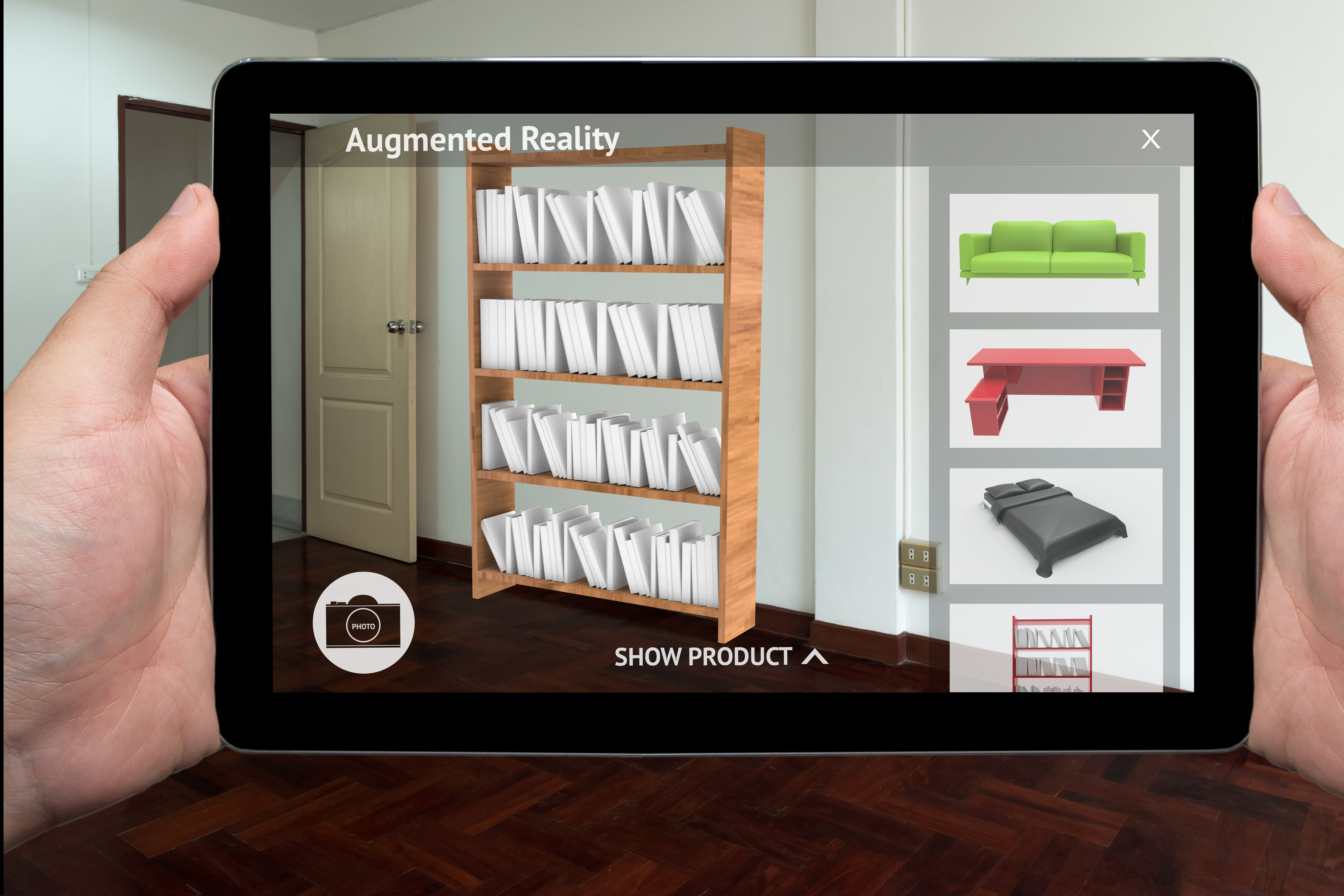 It allows the customer to compare and contrast different colors and types of product models, examine them from all sides and even try them on before buying. Nike, Amazon, Ikea, Timberland – it's worth checking out how the biggest players of the market nail it.
What is also remarkable is that trying something on in augmented reality can cause the users to feel that they own the product before the purchase is even complete. For example, if you "try on" cool sunglasses and see how well they look on your face, you are much more likely to complete the process and eventually order them. The same applies to visualizing what your new living room couch would look like, whether the new purse will match the shoes you have, and even how you'd feel in your new car after a virtual test drive.
The augmented reality dressing room will free you from the annoyance and hassle of choosing things in a stuffy dressing room forever. Just a few clicks – and here it is, a closet worthy of a movie star, right there, right in your iPad. Shopping has never been so easy and convenient.
There's a fair reason why many ladies don't shop for makeup products online – it's impossible to know if the color of a lipstick or foundation eventually matches the desired shades. Sephora has shown a great understanding of this struggle by creating an augmented reality Virtual Artist App with ModiFace. Its users can easily see how makeup products will look on their face – a phone camera is all that is needed for efficient shopping.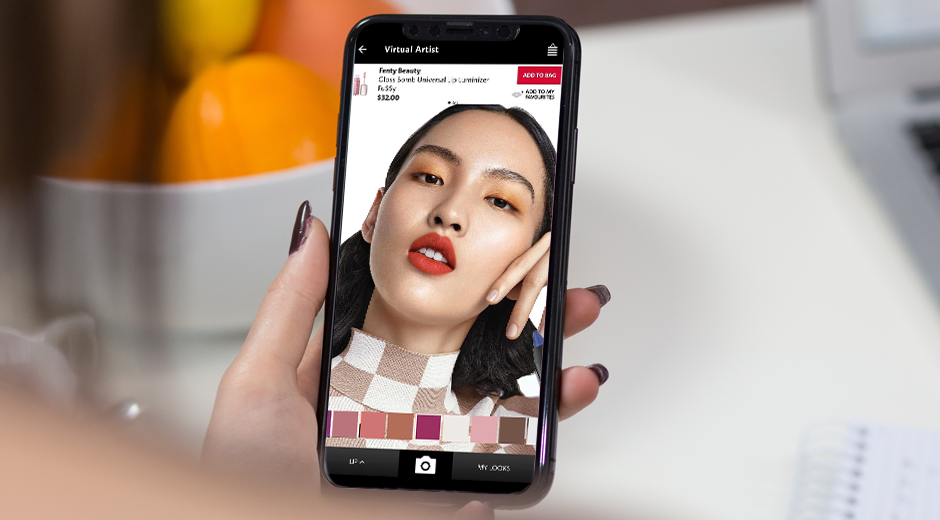 Brigitte Dolan, head of innovation at Sephora, strongly acknowledges the need for a long-term augmented reality strategy. "When it comes to augmented and virtual reality, it can only be successful if it's really useful," Brigitte told Glossy . "We weren't interested in just buzzy. A lot of things like technical accuracy and timing had to come together, and there was a time last year when, during testing, we hit a tipping point."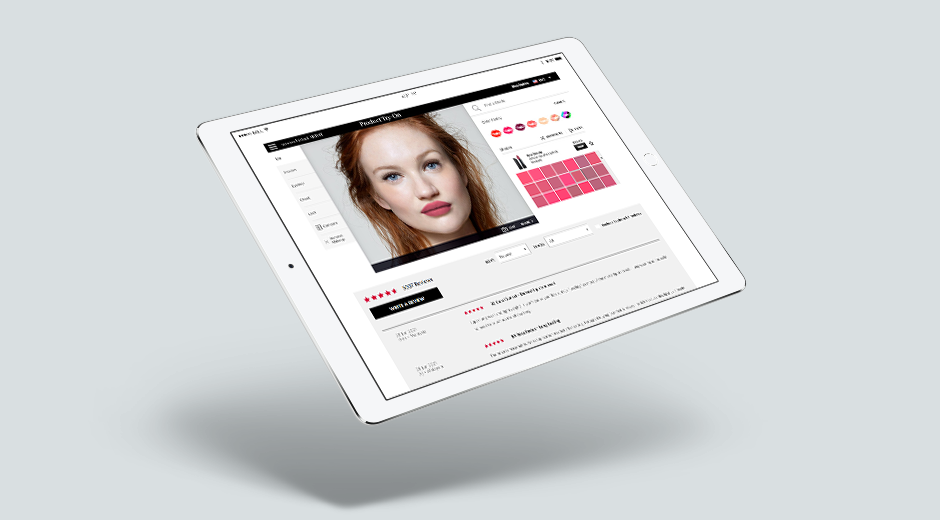 Search and geolocation tools
AR can also help us benefit from the use of geolocation in advertising campaigns. Geolocalized advertising is highly likely to attract the consumer's attention, because it can point to objects on the screen of a cell phone. This way, not only do people learn about the places worth checking out, but they also find out how to get there right away.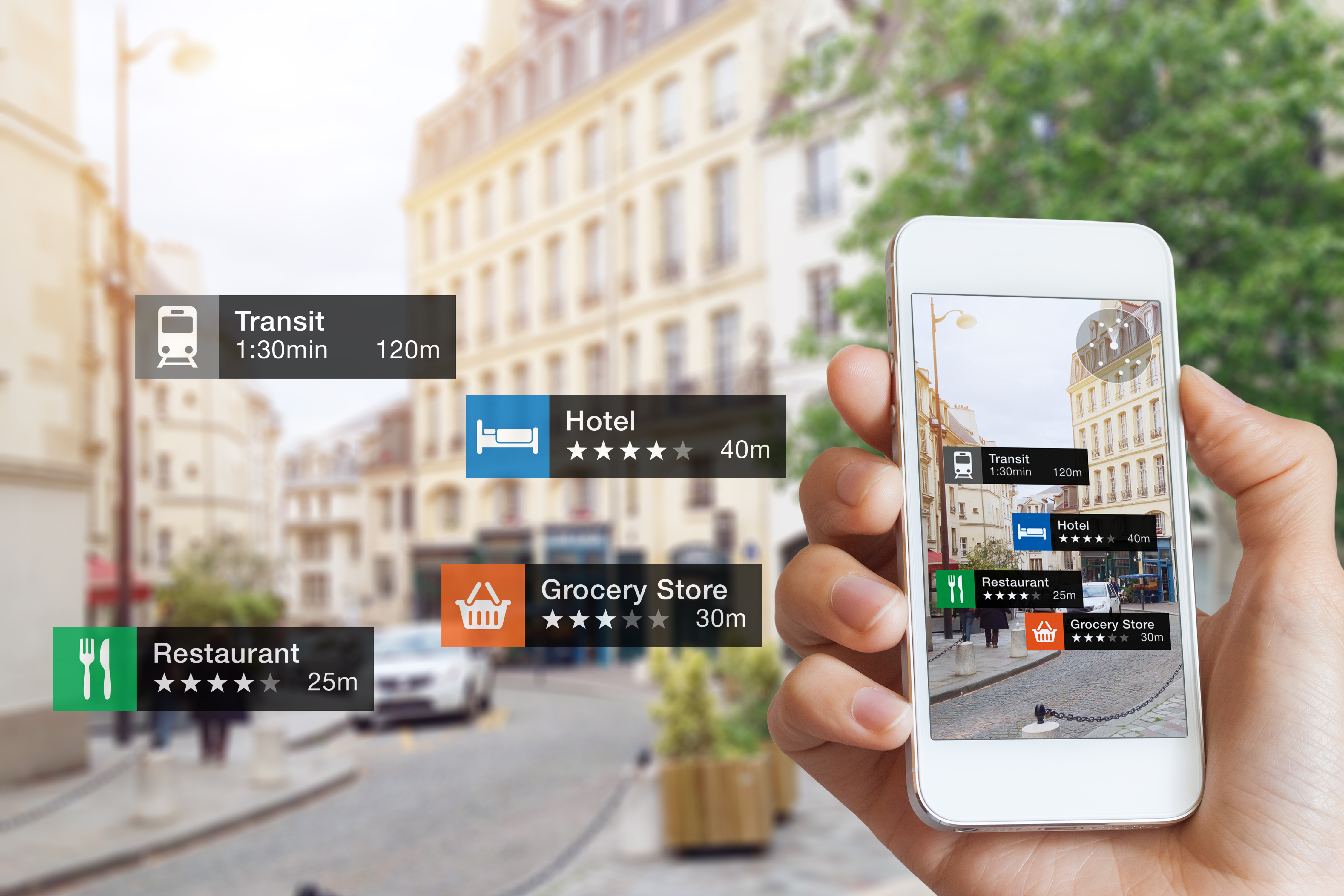 Gamifying user manuals and instructions
Imagine that you bought an advanced coffee machine. To enjoy your first cup of delicious coffee, you will have to study quite a few pages of the user manual. But what if you could gamify this process and make it much easier and engaging?
Because these days AR can be played in almost any web browser, users don't need to buy expensive equipment – a smartphone camera is usually enough.
Reducing the cost of advertising campaigns
Advertising can be truly expensive. Especially if we are talking about television and media. The cost of a publication in a popular outlet (e.g. WSJ) can be estimated in thousands of dollars. AR makes advertising campaigns much cheaper while also making them more effective through the way the content is presented. You can increase value for advertisers by implementing augmented reality elements with direct product links into printed ads.
Emotional splash
Unlike images or banners, AR ads are interactive and realistic. You can almost touch the brand with your finger and easily initiate a dialogue. Take, for example, a jazz concert. Imagine standing at a bus stop and seeing a printed banner advertising a musical event of this kind. The concert might be really good, but you might not know the performer or their repertoire. But what if you could hear and see the invitation from the performers themselves – live, right on your smartphone, with the slightest swipe of your hand? Magic. A facilitated access to unlimited amounts of information is another benefit of augmented reality.
Needless to say that an emotional connection is a great tool for increasing brand awareness. People tend to remember brands better when they have positive associations with them. Therefore, augmented reality advertising is ideal not just for driving sales, but also for building a company's reputation.
Even Tim Cook, Apple's CEO, once said that augmented reality would become as important in our daily lives as "three meals a day."
Indeed, now we can watch his prediction come true.
The best examples of the use of augmented reality are in marketing
IKEA AR
Back in 2013, IKEA, a pioneer in the use of AR, released an iOS AR mobile app that showed users virtual furniture pieces from the company's 2014 catalog. The app would allow the customers to see how a certain piece of furniture would fit in their real apartment and what color would be most appropriate.
Pepsi Bus Shelter AR
Augmented reality can turn an ordinary bus shelter poster into an unforgettable entertaining experience. Pepsi proved it with its Pepsi Max AR advertising campaign. A screen and camera were installed at typical London bus stops to superimpose virtual objects on the image streaming from a real camera.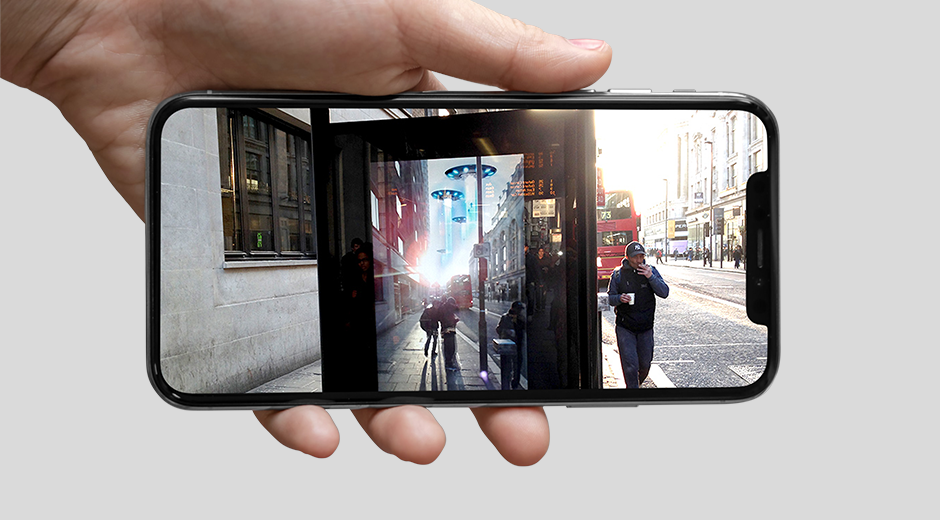 Lacoste AR
In 2014, Lacoste released an augmented reality app for its LCST brand. Users could put their feet on a special marker, scan it with their smartphone and try on various Lacoste shoes.
This type of AR app is extremely useful for online retailers - people can try on clothes and shoes before the purchase, which minimizes returns.
Hyundai and Mercedes training materials
Hyundai was the first brand to create an AR driver's manual. Mercedes has taken the concept even further – Mercedes owners can access a feature called "Ask Mercedes," which combines an AI assistant with an augmented reality interface.
Netflix
To promote the second season of the original Stranger Things series, Netflix launched a batch of AR lenses. Using the lens, users could record a video of themselves walking through one of the homes shown in the series as monsters called Demigorgons pop out of the wall.
Why is AR a growth path for any company's marketing?
In a couple of words, it's the ease of use and accessibility. You don't need any additional tools to use AR apps. Each of your customers already has one – their cell phone. All you need to provide is a mobile app. For brands that already have their own app, AR can be a useful addition to help at the certain stages of their customer journey. There will be an investment in the app development, but it will pay off – not only in profits, but, more importantly, in the customers' loyalty to your brand.
We are the #1 company in AR solution development according to the authoritative Clutch rating in New York, London and Russia. Sign up for a free consultation with our CEO to learn how augmented reality can help grow your business.