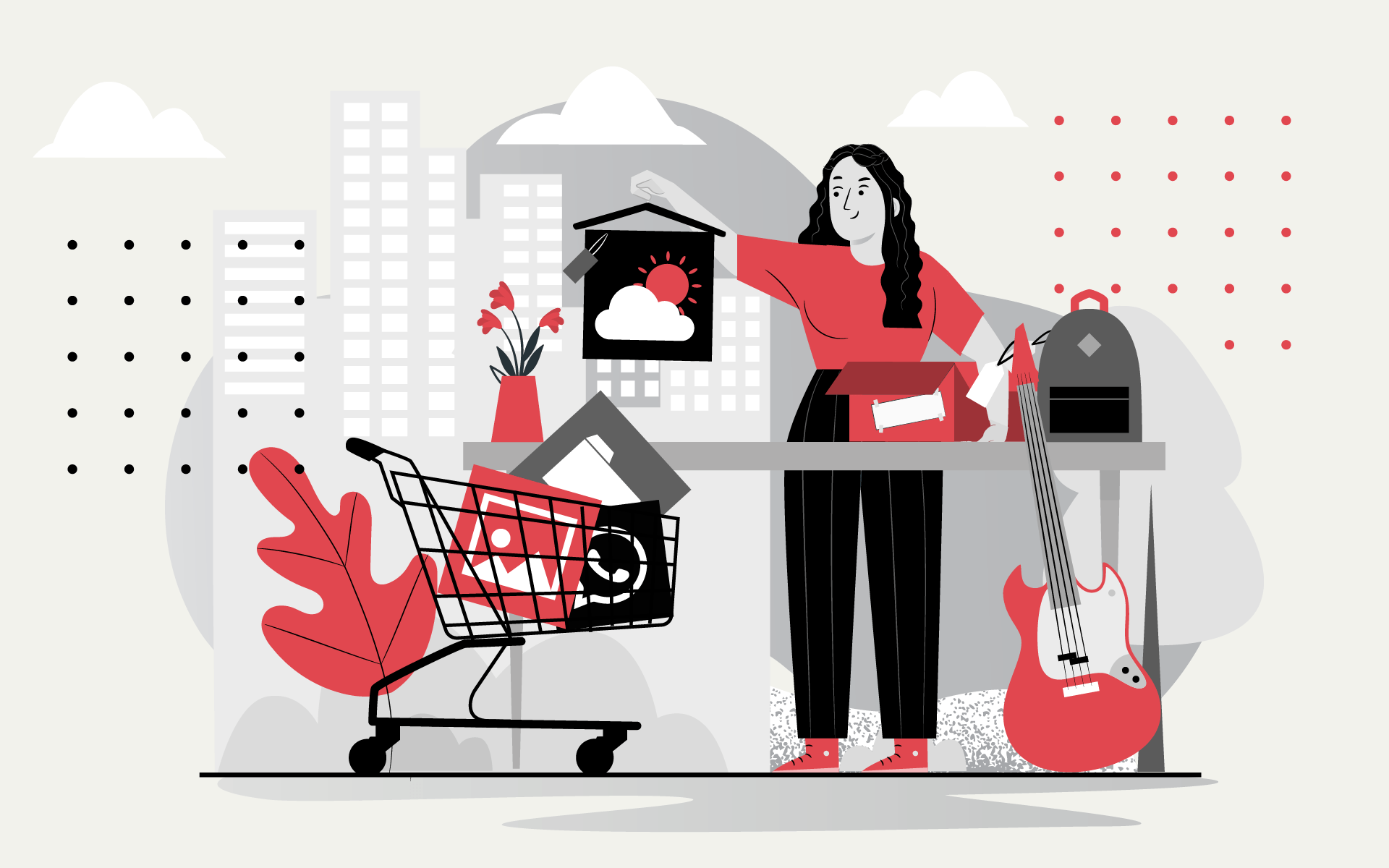 Recently we have reviewed some of the most effective ways to monetize apps. But choosing the right strategy is never enough: to avoid the risk of ending up with nothing in the end, you need to put the right amount of effort into marketing. If no one can find your application, then you've wasted your time and money. That's what will most likely happen if you don't do marketing after development.
Every year, billions of applications pop up on the Stores. The more apps, the fiercer the competition for the main target – users' attention. That's why you need a well-thought-out marketing strategy. The general rule of thumb is that the promotion of your product should take up just as much time as its actual creation.
Where do you begin your marketing campaign? It's an objective evaluation of your product that should come first. Quality marketing starts with a quality application that the market needs. If you don't have a decent product, not even a genius promotion campaign is likely to help you. Once people install your app and try it, they might just as well uninstall it, and even leave a negative review.
Determine the audience of the product
If you find your app useful and ready for promotion, you should start by defining your audience and your user's profile.
Who are all the people who will utilize your product?
How old are they?
What do they do?
What is their income?
Why should they choose your app over your competitors?
It is, indeed, a complex task, but it's the key to succeeding in promotion. Knowing your customer in the most personalized way will make it easier for you to influence the users with your campaigns, thus convincing them that your app is exactly what they need right now.
A checklist for promoting the app in 2021:
Social media presence
It's safe to say that in 2021 companies can only exist if they care about their presence on social media. Social network platforms have totally engulfed the world: it's the easiest and most convenient way to keep up with all the latest trends, communicate with the audience and tell the world about your product.
Crowd Marketing
Start promoting your product by launching a branded website with an engaging blog full of useful content.
How can a blog contribute to promoting an app, you might wonder? Quality text content can be effectively used for crowd marketing campaigns across the net. Define what your potential audience cares for, then find relevant websites and leave links to your own site there. A large number of quality links from different sites will increase positions in search results.
Join topical communities
Find out where your audience tends to gather – websites, blogs, forums. You need to think like a user, too. What are your target groups interested in? Where do they seek for content? When they've got questions, where do they look for answers? Make your research – and be present on all of those resources and platforms. Reddit is a great example of such forums.
App overview sites
Overviews help users decide if they need a certain app, so make sure you have some, too. Add colorful screenshots and videos to your text-based overviews. You can also include promo codes for free or discounted downloads.
Continuously pursue ASO
It's not enough to get your app up the store to be successful - it's only the first step on a journey of a thousand miles. ASO (App Store optimization) is a complex of measures for optimizing a mobile app to improve its position in search results.
Use paid advertising
Social networks collect information on user demographics. If you have your audience portraits ready, you'll find it much easier to set up ads. On Facebook, we can set an immediate installation of the app as the goal of the ad campaign. You can also use the Facebook pixel to "tag" people who have visited your website and run a retargeting campaign on them.
Google Adwords
You can create an app installation campaign to get more downloads. Search Ads are generally more expensive than Facebook Ads, but they are likely to help you target the users who don't use social media.
Apple Search Ads / Google Ads
Having app ads appearing at the top of search results, you can attract quality users with a good LTV rate (customer lifetime value).
App cross-promotion
A wise choice for developers who have more than one app in store. Why start promoting from scratch every time, when you can link up your products and inform your existing user base about the new launch!
PR
You need to spend time and money on a PR campaign to get your product talked about. Contact the editors of popular online resources, send out press releases, and fetch yourself some great coverage. This can be the first push to popularize your app.
Use promo codes
By using promo codes, you can provide free access to your app or certain content to a limited number of users. You can offer promo codes to bloggers and journalists as well as include them in reviews or press releases. Another option is to post promo codes on the app's social media pages.
Technical blogs
This way of promotion is similar to a PR campaign. The only difference is the user segment. Choose technical blogs where you can go into more details about your product.
Other Stores than App Store/ Google Play Stores
In addition to Google Play, which is the main Android store, you can download your Android app from a variety of options, such as Amazon
Top app promotion mistake
The biggest mistake in app promotion is to choose just one strategy. You can't limit yourself solely to PR or social media campaigns. The more you reach out, the more users you will get. And if the product is really engaging and competitive, it will have a greater potential to grow and gain loyal fans.
If you are only thinking about developing an app, but you have doubts about the practicality and competitiveness of your idea, we can help you carry out your market research to check the relevancy and viability of your idea. Sign up for a free consultation with our CEO to discuss your idea.