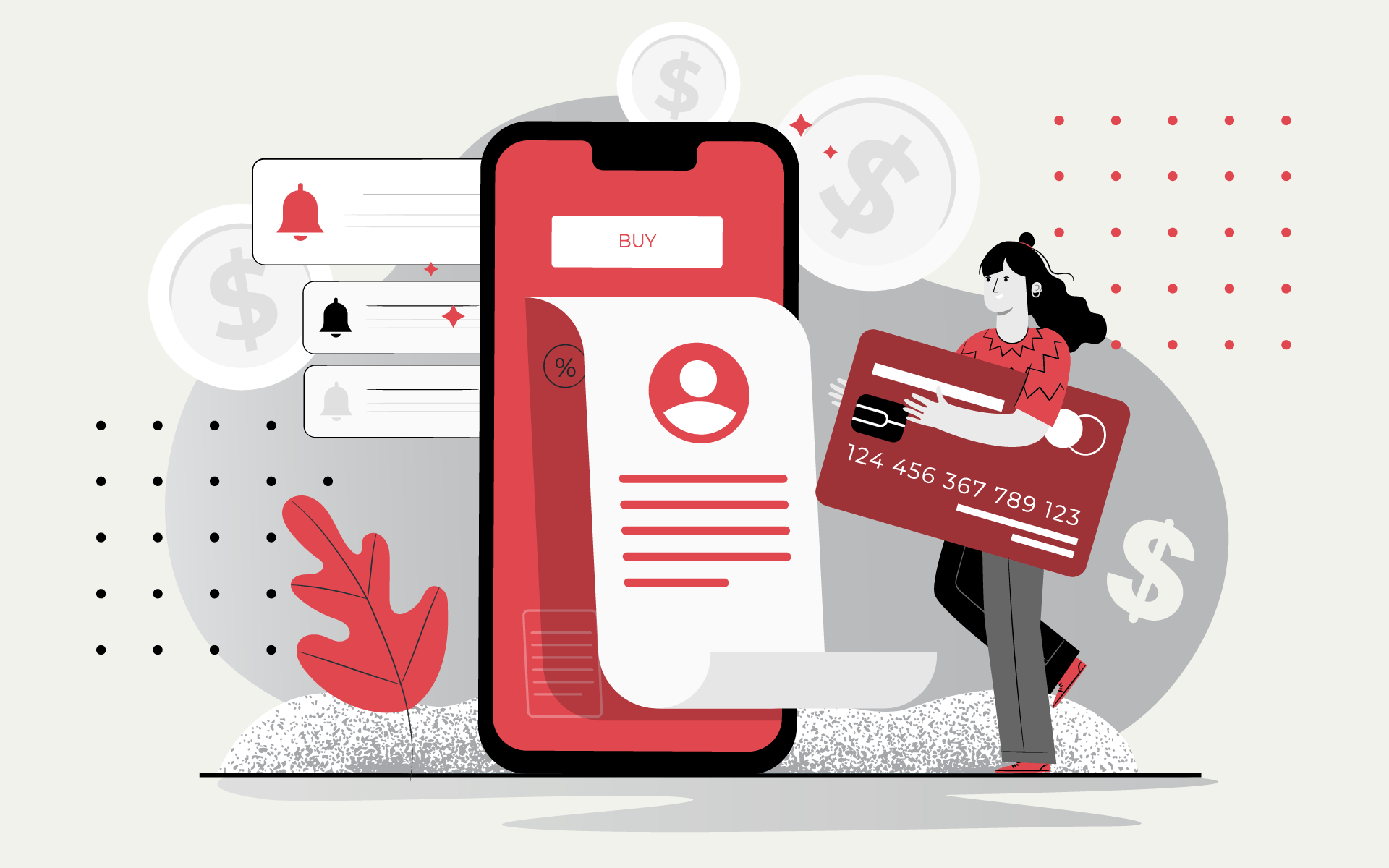 Every day dozens of new apps appear in virtual stores, and each of them is created with a certain purpose. Some manufacturers want to connect with their audience, some want to attract more customers, and some simply want to make money from their idea. Whatever the original idea is, the ultimate goal of creating any app is to make a profit in one way or another.
Before you start bringing your idea to life, it's always worth thinking about ways to monetize it. If you make the wrong choice, you might end up losing the competition for your target audience or fail to make any profit at all. So it's best to think it all through in advance.
Our article will be useful for those who are already thinking about developing an application, or those who are contemplating potential ways of monetizing it. Although the methods of monetization are evolving along with the mobile market, there are a number of tested strategies that have already proven to be efficient for millions of apps. Let's take a look at some of them.
All apps can be categorized into three types:
Free
When it's free to download and use.
Conditionally free, or so-called freemium
When it's generally free to download, but a subscription or a one-time payment is needed for accessing more functions.
Paid
When downloading can only be completed once the payment is made.
With paid applications, it's pretty obvious that the company profits from each time the app is downloaded from the store. Free and shareware products have their own means of monetization.
Strategy №1 In-app advertising
There are several ways of integrating advertisements into the app: -Banner ads, which cover certain parts of the screen. -Fullscreen ads, which cover the entire screen. -Native ads, which are basically hidden inside the content, often undistinguishable. -Video ads. -Interactive and game ads. All these types of ads may seem equally efficient for monetizing at first glance, but be careful – their intrusiveness can discourage users from using your product.
How it works: your goal is to gain as many users as possible – and then sell ad space in the app.
Strategy №2 Freemium - try before you buy
This is a common monetization model with a set of basic features available for free, with an option to expand functionality after payment.
How it works: Your goal is to pique the users' interest, turning them into loyal fans of your product and thus convincing them to eventually purchase a full version. This model seems to work more gently than the in-app advertising strategy. The important thing is that your product should somehow stand out from its competitors – be it a unique set of functions, better quality, or a lower price.
Strategy №3 In-app Purchases
This strategy is, in fact, most widely utilized in the app development segment. The manufacturers can benefit from users buying premium features, virtual currency or new levels in the game.
Strategy №4 Lead Generation
The developer profits every time an action is taken after once the user clicks on a link inside your app.
Strategy №5 Mixed monetization model
You certainly can and often should combine all of the above methods with each other. In any case, it's high quality analytics that you should rely on. It's always risky to repeat after your competitors mindlessly – better to take their methods into consideration and adapt them for yourself.
To sum up, we've reviewed 5 most common app monetization options. Before implementing one of these strategies, it's worth challenging yourself with these key questions: Which problem your app solves, how exactly, and for which audience How it distinguishes itself from its competitors – why users would use it and why they would pay for it
What you need to keep in mind
Your app might be exceptionally useful or even offer the best option on the market. However, the competition in the stores is so tough that even the most engaging apps out there often remain unnoticed. The only way to avoid this risk is to put enough effort into promoting your software. Even the greatest app ever is likely to fail without proper marketing.
There are several key strategies that can be used to promote a mobile app:
ASO - SEO optimization in storerooms;
Motivated traffic;
SMM;
Paid promotion of the app in stores and on third party platforms;
Promotion of the app site;
PR. We will go into more details regarding the promotion of the apps in our next article. Stay tuned with our updates on the blog!
Are you already considering creating an application? Sign up for a free consultation with our CEO to discuss your idea and draft a roadmap for your further actions.