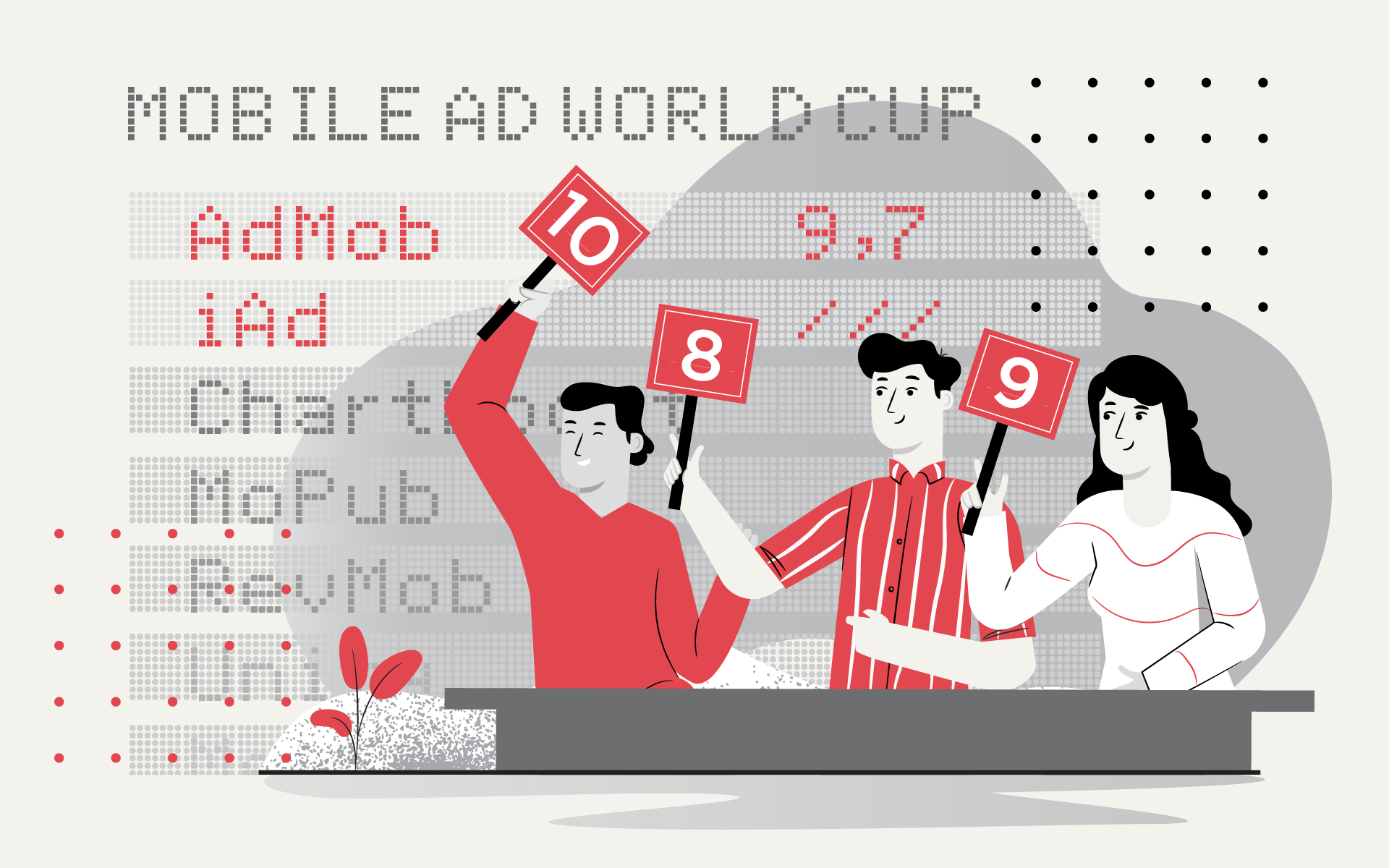 Still believe that the world is quickly going mobile? You're getting it wrong, as the planet is already there! As of 2020, 3.5 billion people worldwide own smartphones and use them on a daily basis. Obviously, advertising your product to such an audience can provide your business with incredible opportunities for growth and development. But how do you reach these users? Using a mobile ad network, of course! Simply put, a mobile ad network refers to a platform where developers and marketers sell or purchase in-app space to place advertisements. How do you define a decent mobile ad network, and what are the advantages and drawbacks of using them? Let's find out!
1. AdMob
AdMob is one of the best (and most popular) ad networks available, as it provides numerous possibilities for promoting your business. It is developed by Google, which implies that you can reach out to millions of advertisers, hundreds of thousands of apps, and around a billion users right from the get-go. AdMob is a very flexible platform because it allows you to create ads of any type, be it banners, videos, or interstitial ads.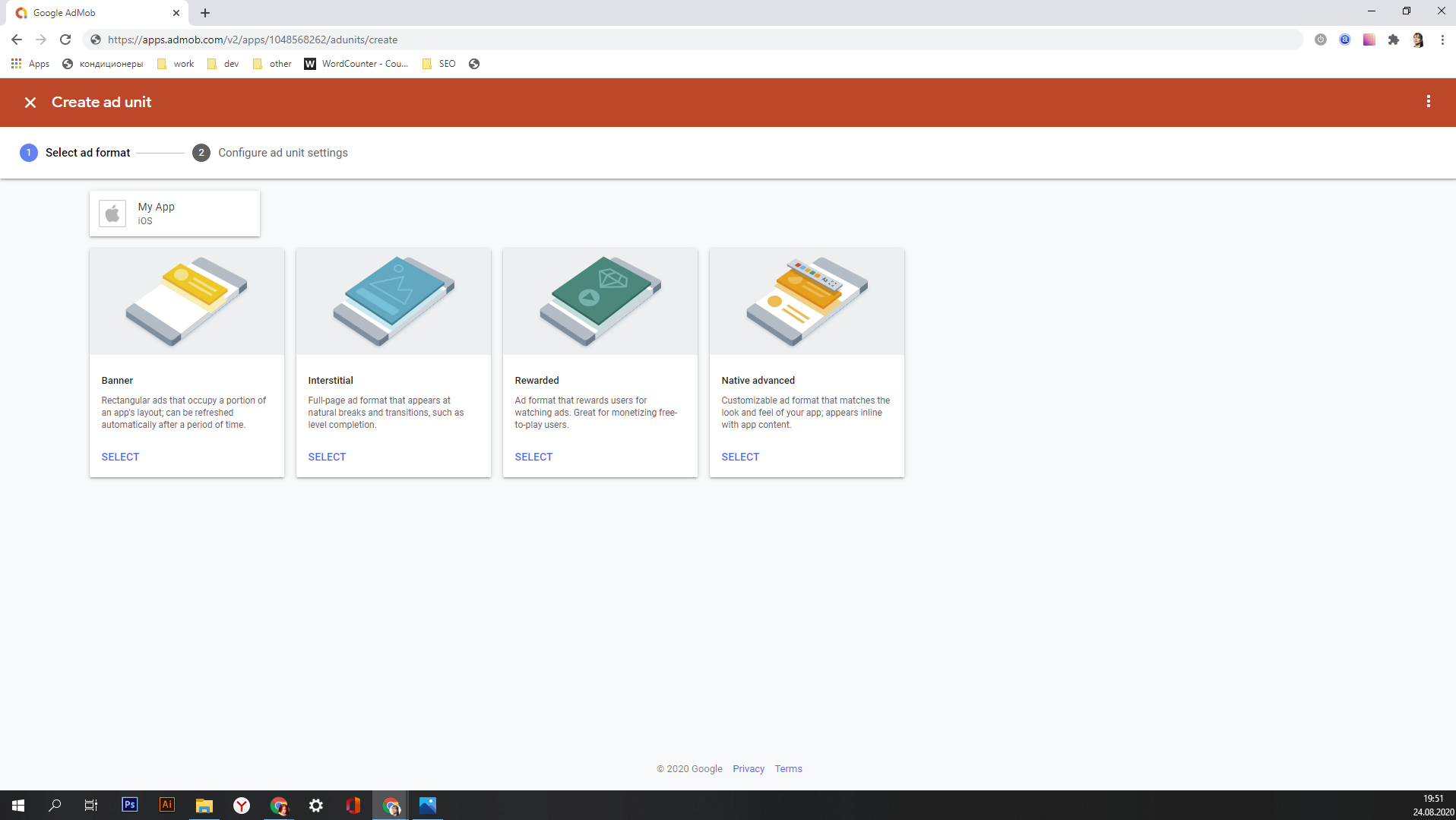 Finally, you can utilize unique analytical tools provided by Google to evaluate your marketing campaigns and determine which of them are the most successful.
2. iAd
iAd is a direct competitor of AdMob, as it is developed by Apple and targets Apple devices. Its core advantages include a simple ad constructor, which allows you to create any advertisement within a short period of time, a convenient marketing campaigns designer, and monitoring/analytical tools. If you are looking for an easy-to-use ad network, iAd is a perfect choice for you since it is designed to be as simple as possible. However, due to its overall simplicity, iAd is missing several advanced features that other mobile ad networks offer, such as in-depth analytical tools or detailed ads management.
3. Chartboost
If you are a mobile game developer, Chartboost is definitely a platform for you. It was specifically designed to meet the needs of mobile gamers and game developers and has a long history of cooperation with some of the most notable companies in the industry, such as Electronic Arts. Chartboost's mobile ad network provides a very convenient SDK, which allows developers to place ads that don't interrupt gameplay. In addition, this advertising platform can process your payments (mind that Chartboost will charge a share of your profits for this service).
4. MoPub
If you are all about accuracy and love to polish your marketing campaigns to the smallest detail, MoPub is an ad network to pick. This platform provides marketers with very advanced tools to micromanage every aspect of an ad. In addition, MoPub belongs to Twitter, and this guarantees constant support and reliable services. Mind that this platform allows you not just to advertise your product but also to raise some funds by showing advertisements in your own app. Developers can integrate ads from major, certified vendors into their applications very smoothly, without interfering with the app's original design.
5. Unity
Unity is frequently chosen by mobile game developers as a primary engine for developing their products. However, its capabilities are not limited to designing and making games.. A mobile advertisements network, which allows developers to monetize their projects, can be easily launched on Unity. This engine also includes a possibility to build in-app purchases along with common ads to further boost your revenue growth. Finally, you can create games and design advertisements without linking any third-party SDKs.
6. Media.net
Media.net is known for its innovative approach to business and a wide choice of advertising techniques. The company was the first to introduce the D2S format, which allows marketers to allocate funds more efficiently. Media.net provides its clients with a cost-effective solution, which guarantees high conversion rates, and doesn't charge you for those services that are potentially ineffective. Overall, Media.net is a decent choice for those seeking a customizable, moderately-priced, and efficient ad network.
7. StartApp
StartApp applies a data-driven approach to make its ad network as efficient as possible. This solution has been working quite well so far, allowing StartApp to partner with several industry giants (Yahoo, Baidu, and Oracle are among them). StartApp is mainly concentrating on interstitial advertising, which, despite being more intrusive than common banner ads, seems to be more profitable as well. The company is developing its ad network on the basis of data insights, so it's safe to say that StartApp provides a reliable and safe solution.
8. InMobi
Similar to Media.net, InMobi decided to concentrate on innovation to be able to compete with larger companies. It started with creating its very own approach to targeting, which is now known as appographic. Unlike traditional geography and demographics-based techniques, appographic targeting aims to show ads to a user based on his/her current preferences and installed apps. Except for this service, InMobi also runs different types of ads and provides in-app monetization and audience bidding services.
9. Flurry
Flurry has made it to our top 10 due to its unique analytical tools, which allow you to work with almost any type of data you gather from customers. For instance, Flurry offers a possibility to measure consumer conversion rates, separate paid users from free ones, and monitor the performance of your app on different platforms. Flurry provides a great way to enhance your marketing campaigns using its analytical tools, so make sure to check it out.
Overall, there seems to be no accurate way to identify which ad network on the modern market is the ultimate leader. Different software providers utilize diverse technologies and offer unique deals, so you'd need to conduct some research before picking an ad network to use. Make a choice based on the particular needs of your business, and you surely won't regret it!