BACK TO ALL
23 Jun 2020
Top 10 features that the perfect mobile operating system should possess
We believe that the more you know about a certain operating system, the more effectively you can use your device in the future. Curious about your OS?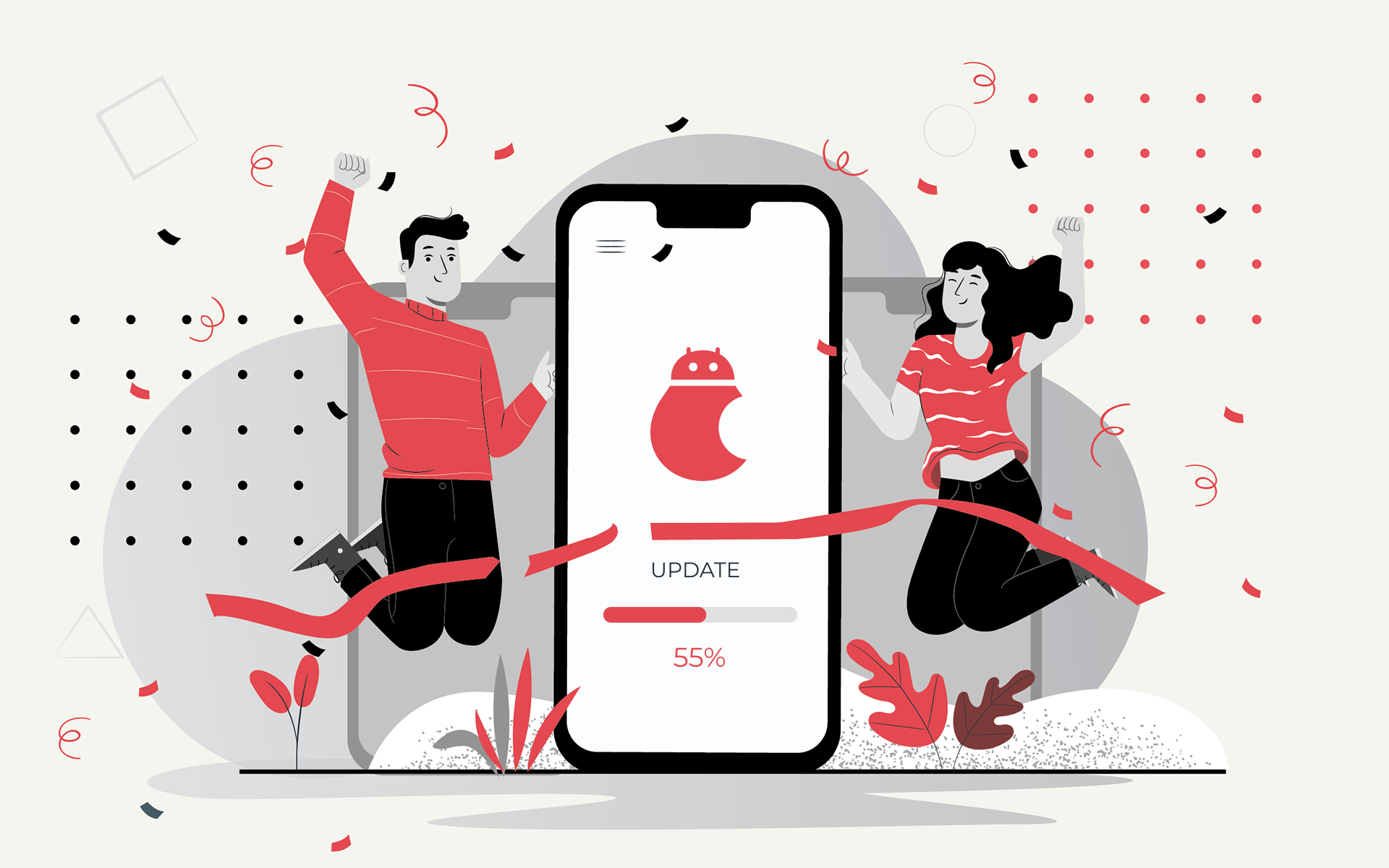 The world is going more and more mobile, and operating systems play an essential role in this process. With technological wonders surrounding us every day, most people rarely conduct an in-depth analysis of the capabilities of their mobile devices. Indeed, why should you know how a mobile operating system works to use a modern smartphone? Developers are trying to design their products to be as simple as possible, so you don't have to be an IT professional to avail of an Android or IOS device (the situation is slightly different for Linux mobile, though).
So, why explore mobile operating systems? First, modern smartphones (especially those with cutting-edge technologies on board) are not cheap by any means. You should know which models are worth your attention and which operating systems should be avoided. Second, we believe that the more you know about a certain operating system, the more effectively you can use your device in the future.
Compatibility With Different Hardware
Mind that not every mobile operating system is suitable for any type of CPU you can find on the market. For most customers, this is not a huge issue since they purchase smartphones with pre-installed operating systems and never really think of changing the system itself. However, remember that once you purchase a certain device, you, most likely, wouldn't be able to change its OS. This is especially relevant in the case of IOS devices, as Apple's mobile OS is only suitable for custom CPUs developed by the company exclusively for iPhones.
Stable Performance on Various Devices
Performance issues are hardly a case for IOS, as it commonly works perfectly on all officially supported models of iPhones. Android, on the other hand, is a totally different thing. This mobile operating system accounts for 86% of all portable devices on the market, which makes adapting it to the specific needs of every smartphone manufacturer extremely difficult. In addition, most vendors provide custom operating systems (which, in fact, are just modified versions of Android). Therefore, users of this operating system may experience performance issues on weaker mobile devices.
Absence of Bugs
No one likes bugs, so a decent mobile operating system should do everything it can to avoid them. Obviously, any modern OS is way too complicated to eliminate bugs completely, and you will face some even on the most polished systems. No piece of software can work without bugs, but users should clearly distinguish between critical and non-essential mistakes. While the latter ones are just unpleasant, the critical bugs are detrimental to the users' experience, so they should be avoided in a decent mobile operating system.
Flexibility and Adaptability
Remember how many devices run on Android? This is exactly the case here, as the system can be adapted to most modern CPUs that use ARM architecture (except for Apple's Bionic chips, of course). Although the latter ones are also based on ARM's mobile architecture, they differ from other processors on the market significantly, which means that you can't install Android on a device that uses a custom CPU from Apple. This rule also applies in the opposite direction, as IOS cannot be installed on mobile devices that use Qualcomm's Snapdragon CPUs.
Possibilities for Personalization
A perfect mobile operating system should provide users with sufficient customization options. Fortunately, this is not a problem for both IOS and Android. The times when changing fonts on your phone was a huge thing are long gone. The modern operating systems allow customers to choose from thousands of themes and millions of wallpapers. Or do they? IOS users still can't install custom icons or change a theme on their iPhones unless they have a jailbreak installed. In this regard, Android is far ahead of its competitor, as this operating system is much more customizable than Apple's mobile solution.
Support of Cutting-Edge Technologies
Although most customers don't really care about the technical characteristics of the operating system they use, supporting the most up-to-date technologies is essential for a decent mobile OS. Remember a company called Blackberry? Well, they used to think that multi-touch screens are a road to nowhere and concentrated on developing smartphones with physical keyboards. Their operating system wasn't able to catch up with the trends of the early 2010s, which led to a significant decrease in sales. Innovation is impossible within a system that doesn't utilize cutting-edge technologies.
Handy Software Installed From the Get-Go
Mobile phones are aimed at a mass-market customer, meaning that everyone should be able to use them without inputting any significant efforts. Most operating systems today have pre-installed sets of essential software, such as a browser, app store, camera, etc. Both Android and IOS offer similar default sets of applications aimed at introducing customers to these operating systems and showing them the capabilities of their new smartphone. However, vendors often receive criticism for installing certain software that users consider redundant.
Convenient Environment for Developers
No operating system, whether a mobile or a desktop one, could exist without a community of engineers. The developers create our favorite applications and help the operating systems evolve, so their needs cannot be overlooked. Providing a convenient environment for the software developers is also very profitable for the companies, as both Apple and Google receive significant parts of their revenue from their respective app stores. The latter ones, as you might have already guessed, are filled with content due to the efforts of the engineers.
Abundance of Applications and Games
If you have a mobile phone operating on Android, you are lucky to have access to over 3 million applications available on the Google Play market. Apple's store provides more than 2 million applications, due to its stricter regulations and more complicated publishing requirements. It's clearly visible that an operating system aimed at a mass consumer market should provide them with a wide variety of installable applications. These include all types of apps, as the customers love exploring the capabilities of their devices. Those apps should be a way to demonstrate the technical advantage of an operating system over its competitors.
User Support and Updates
To enhance customer loyalty and avoid losing its share of the market, a decent OS should constantly provide updates. The launch of a new CPU or introduction of a certain API following the newest tendencies on the market cannot be overlooked when it comes to supporting and developing an operating system. Most modern OSs are updated on an annual basis, similar to the hardware that they are launched on.