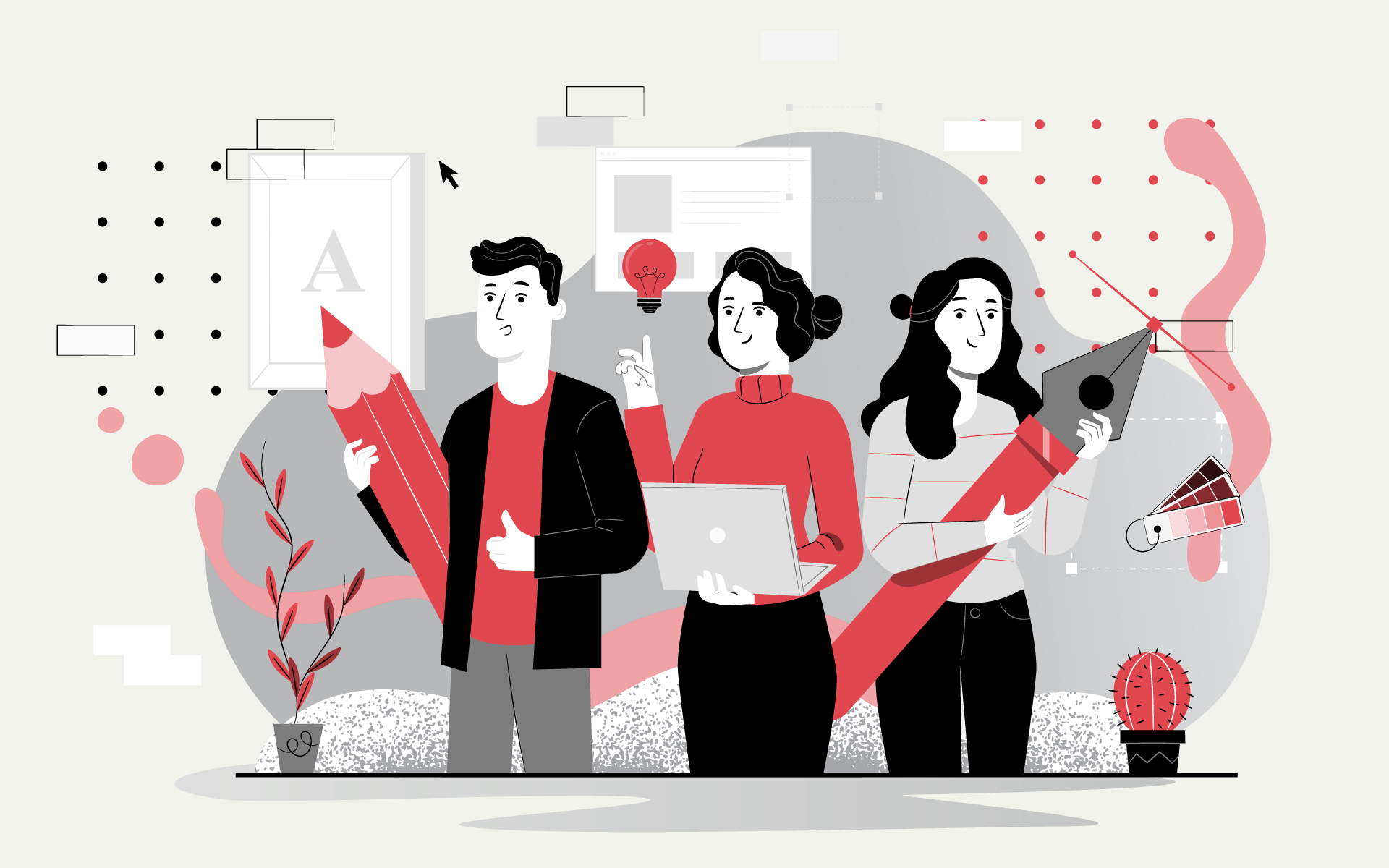 Thousands of apps appear on the App Store and Google Play every day. Even if you thought the development process was a difficult stage there is an even tougher road ahead: getting the user to find your product, download it, and use it. How do you stand out from the competition when new competitors are stepping on your toes every day?
Along with functionality and attractive design, don't miss another important aspect of making an app popular — branding. The app icon is the first thing users see about your company. You might not have considered it, but this tiny detail can either help you and drive users away from the app. You'll never get a second chance to make a first impression — always remember that.
What is branding
Branding is an important step in your marketing strategy if you're set up for a long-term stay in the market. Without branding, your app is similar to everyone else's and unremarkable.
A brand is a set of distinctive features, a visual image, a tone of voice, a reputation and a clear translation of company values. Branding helps create an identity in people's minds. A brand is not a company sign or a brand book.
There are two main objectives of a brand: to reduce risk and to set expectations about a product. Let's take a simple example — Apple. When you buy an iPhone, you know what to expect from the product, and you subconsciously keep in mind that the product (= brand) is reliable. Design, attention to detail, quality — these are the things that go through your mind when you hear the word Apple. That's why it's so important to invest time and money in branding, it will pay off later with customer loyalty and recognition.
Before branding
Before you start working on a branding strategy for your mobile app, ask yourself the following questions:
Who will use your app and why?
What is unique about the product?
What makes your app different from the competitors' ones?
What does the visual of your app say about uniqueness?
What feelings does your app evoke?
What is the tone of voice?
What are the channels of communication with your users?
How will users receive information about your app?
To make mobile branding effective, you must answer these questions before you begin to design and develop the branding. Branding will affect user interaction logic, transitions, colors, typography, graphics, animations, text, and style. The work to be done is complex and extensive, but in the end, the brand image will be coherent and consistent.
Branding a mobile app includes:
App name;
Icon and logo;
Keywords;
Slogan;
Tone of voice;
Graphics;
Colors;
Font.
App name
Before you start developing your app and promotional strategy, choose a name. Ideally, it should reflect the purpose and functionality of the product. When choosing a name, check:
The availability of the chosen name in AppStore and Google Play.
The availability of the chosen name on the Internet (there may be non-app brands that already use the name so that it can be copyrighted).
The name will influence the stylistic concept, choice of colors, logo ideas, design of app icons, etc. If you start designing your app with the name, you'll save many hours of redesign later.
Logo and app icon
Should your logo be an icon for the app? The main difference between a logo and an icon is the size and shape. The logo can be created in any size and proportion, while the icon depends on the rules of the App Store and Google Play.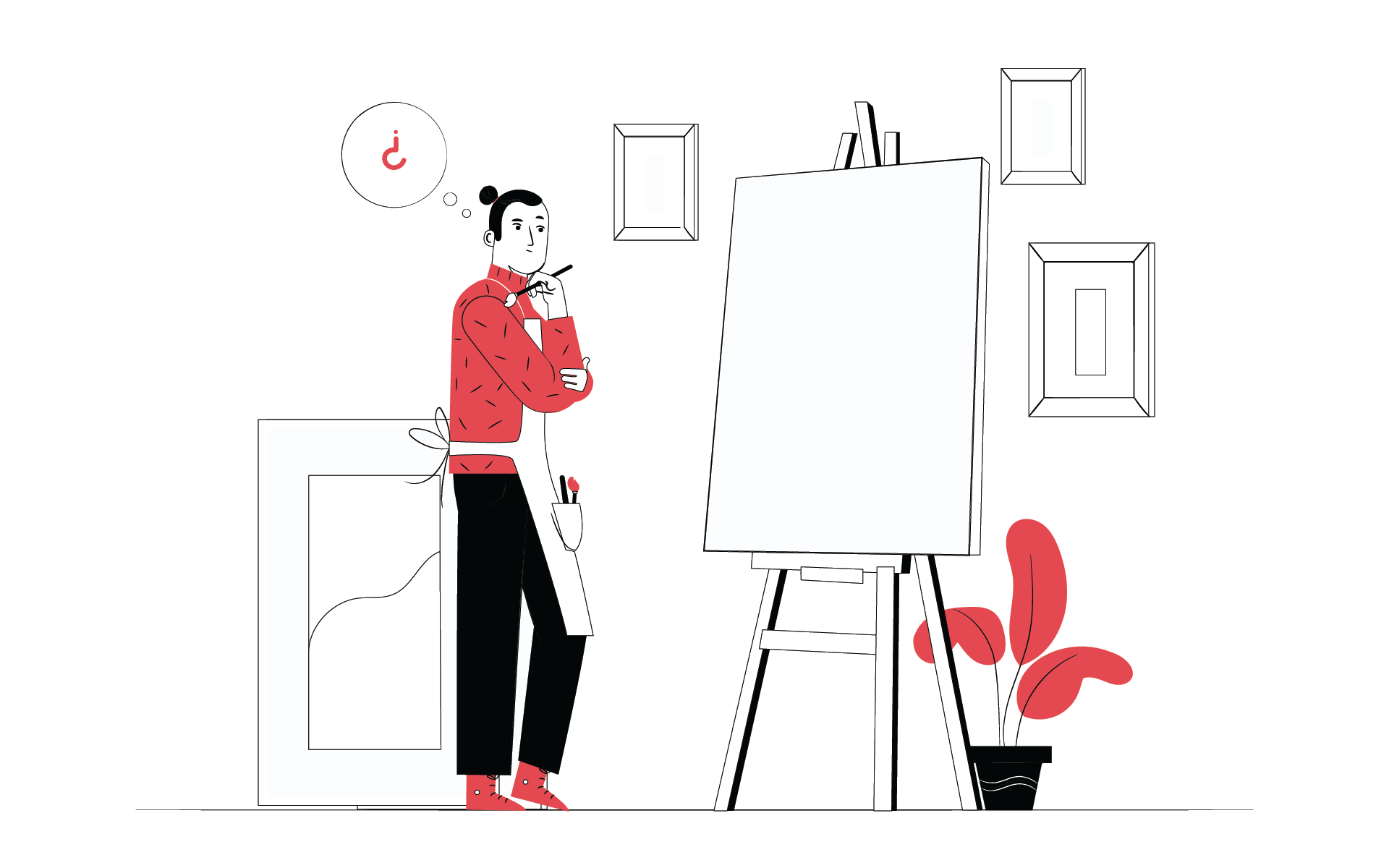 An app icon is an important visual symbol that represents a brand. All icons can be divided into these categories:
Symbol — an image with symbolism associated with the brand name, functionality or area of use.
Logo — artistic lettering with the full name of the brand.
Lettermark - the first letter of the brand name presented artistically.
Combined mark — two techniques used simultaneously: a symbol/ lettermark and a word mark.
Emblem — an inscription of a verbal or letter mark represents the brand name into a symbolic image.
Keywords
In advertising, there is the concept of a "branded query output." A brand query is a phrase containing the company name in various variations: in one word and separated (if the name consists of several words).
Branded queries reflect the recognition of the company and the interest of the audience in it. When creating a brand, you need to create a set of brand keywords that you will use later. They can be divided by role into several groups:
Keyword descriptors will identify and describe your brand
These keywords define key characteristics that users should immediately grasp from the app's apperance and first interaction. For example, "fun, entertaining, vibrant," or "useful, simple, minimalistic," or "businesslike, luxurious, exclusive," etc.
Brand keywords are a set of words that people will use to search for your app
It's not just the original name, but also various variants, including misspelled ones. For example, in the case of our YouTalk app, the list would include "YouTalk", "You Talk", "YouTalk App", "YouTalk mobile app", "youtalk", "YOUTALK" and others. This list will be useful for ASO and SEO problems.
Brand-Plus keywords are combinations of a brand name with relevant words or phrases
For example, for our YouTalk app, we have "live YouTalk podcasts," "YouTalk dating," "chatting in YouTalk," etc. They form another collection that is useful for both SEO and ASO, as well as for content creation.
Slogan
The right brand slogan informs the user of the main app's benefits. Try to think not only about the app itself because you will definitely need a slogan for external channels to promote the app — social media, promos, reviews, newsletters, etc.
Tone of voice
The Tone of voice is how a company communicates with its customers. It's important to form a brand voice and stick to it. This will build brand awareness over time. Your Tone of Voice can vary depending on:
The audience you are communicating with, in case you are targeting more than one segment.
The platform you are using, since the format and length of the message may be different (for example, on Twitter, messages are very short while on a blog site you can write long-form messages).
The goals you strive for — a press release is different from an article of practical advice. But by and large, your brand voice should stay coherent and be present in every piece of your content regardless of the site.
Graphics
Aesthetic pleasure is one of the strongest motivators to use a product. Don't forget that all details should be geared toward your user, so as in any other issues , start with a users' profiles. Analyse:
The app's logo and icon.
Custom illustrations (visual cues for features and processes, thematic illustrations);
Branded interactive elements (screensavers, tutorials, etc.);
Photos (not only inside the app but also high-quality screenshots of the app for its promotion).
Colors in the app
Colors are very important in an app: they can affect people's mood, behavior and stress levels. And at the same time, they can help absorb or distort your brand message. How do you want people to perceive your brand?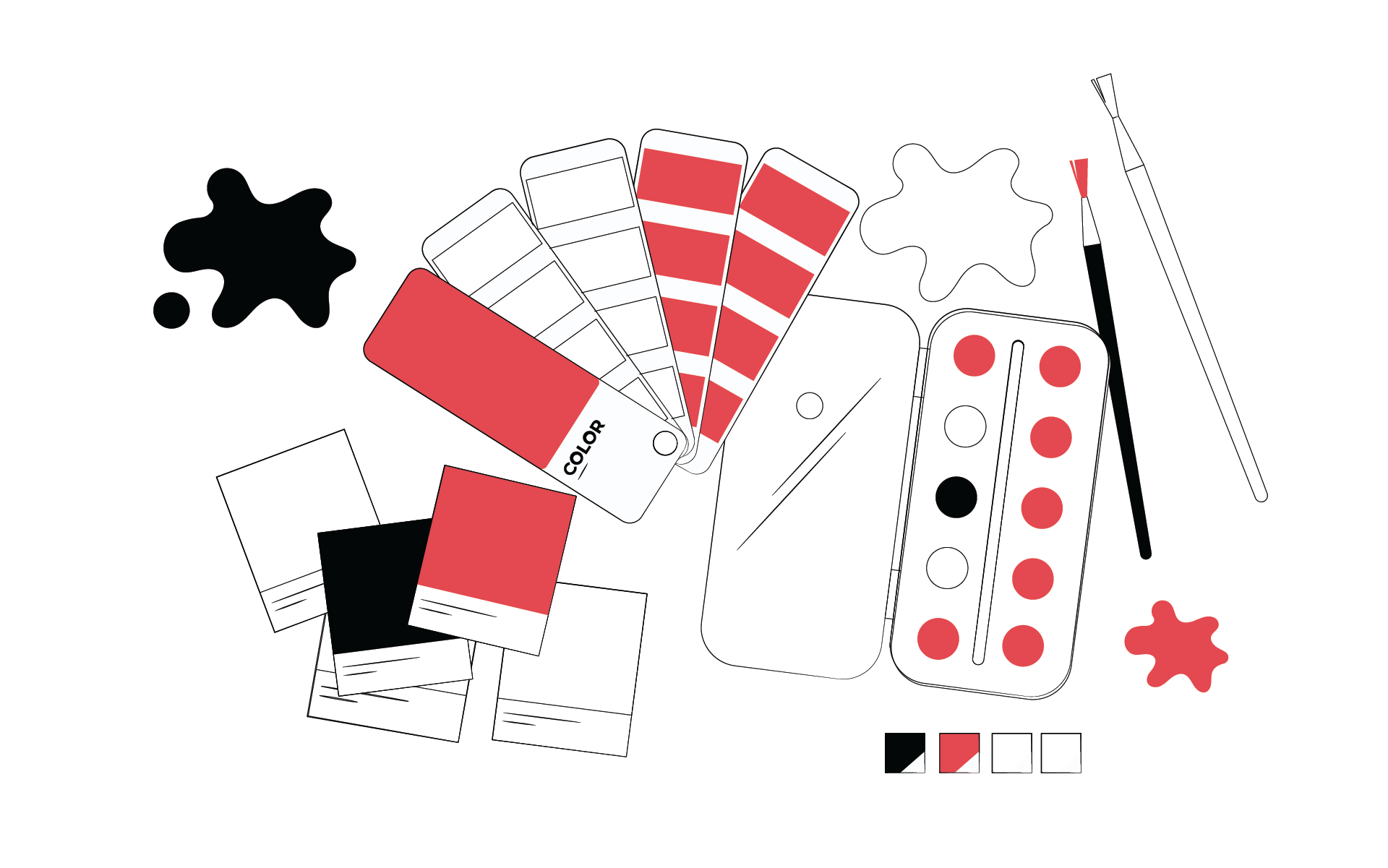 For example, for many people:
Blue means trust, security and reliability;
Red connotes speed, energy;
Orange connotes fun and activity;
Yellow means optimism;
Black indicates an elegant design;
Pink is considered feminine;
Green means wealth.
Font in the app
Don't underestimate the importance of typography: a well chosen font can complement your design and make your content easier to digest, but a mismatched one can be detrimental to your app's visual style and legibility.
What else is important to consider in branding
The user is most important
Every product is created for a specific target audience, and it's important to keep it in mind at all times, from the choice of button colors and content themes to promotion sites. Branding is based on your audience and its interests — if you find the key to their hearts, you will get more than just customers, but loyal users.
Personalization and Adaptation
User adaptation is a set of techniques and interactions that aim to give a first brief introduction to the product. These can be text and/or pop-up prompts, tutorial videos or guides. Such customer care builds a positive user experience and maintains brand loyalty. Personalization is the ability to customize interfaces according to the needs of individual users.
Gamification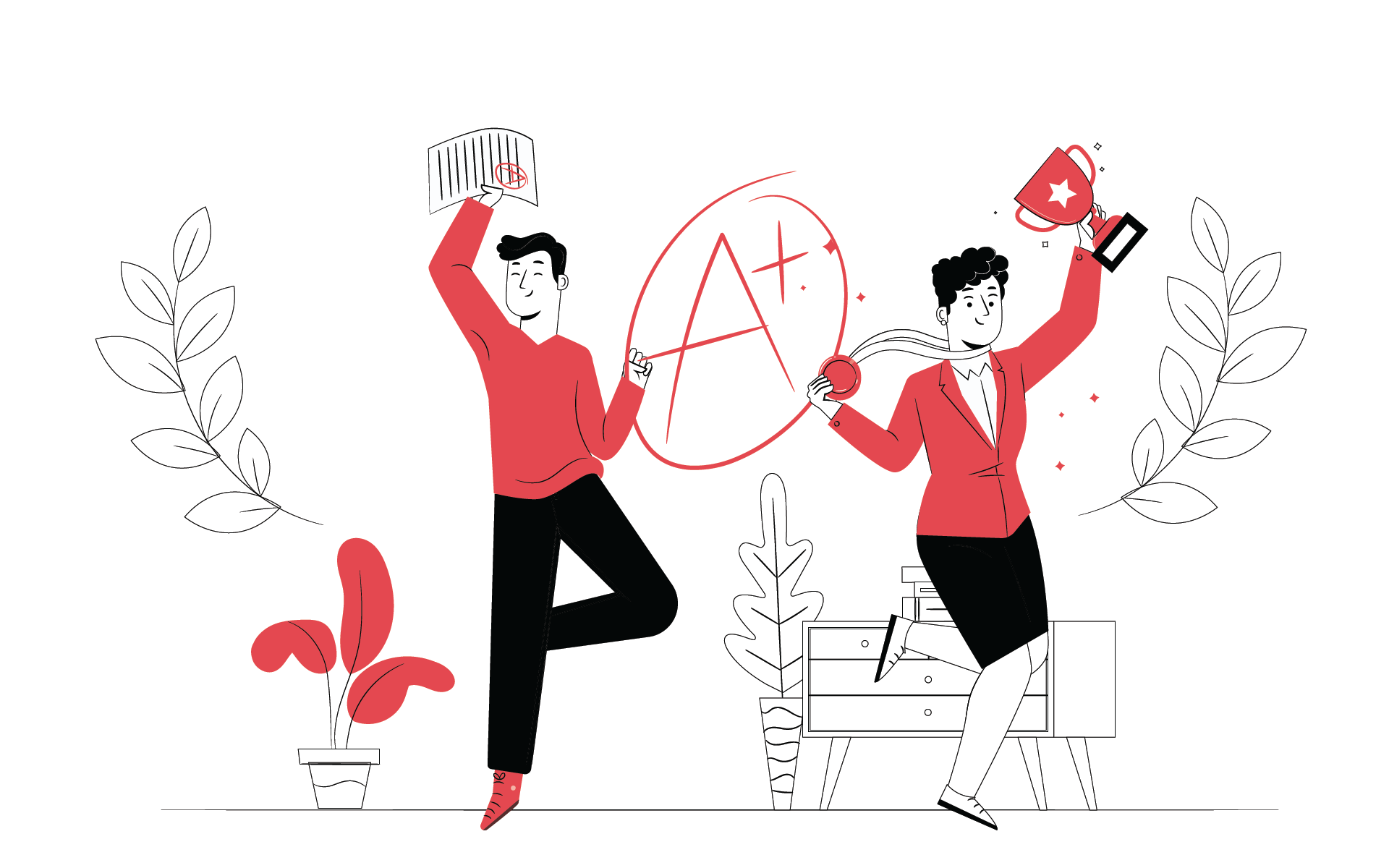 You can add badges, bonuses and ratings to non-gaming apps to motivate users. Virtual or even real-world rewards encourage users to share their success with friends both online and offline. It is another channel for promotion — word of mouth marketing.
Help and support
Branding isn't just about creating an incredible first impression. It's a process that encompasses the entire period of the product's use by the customer. Make sure that customers can get the support they need at any stage of the interaction. Good customer support is not a whim; it's part of the brand.
Competition Analysis
Analysing your competitors will give you a solid starting point for understanding what works (and vice versa) in your niche.
Interaction
The more enjoyable it is to use the app, the more fans it will have. Nothing influences the user experience more than interaction with the app.
Social Media
Social media is a great channel to support your mobile app branding strategy. Social media isn't just a marketing sales channel; it's more about brand awareness, interaction, and loyalty.
Influencers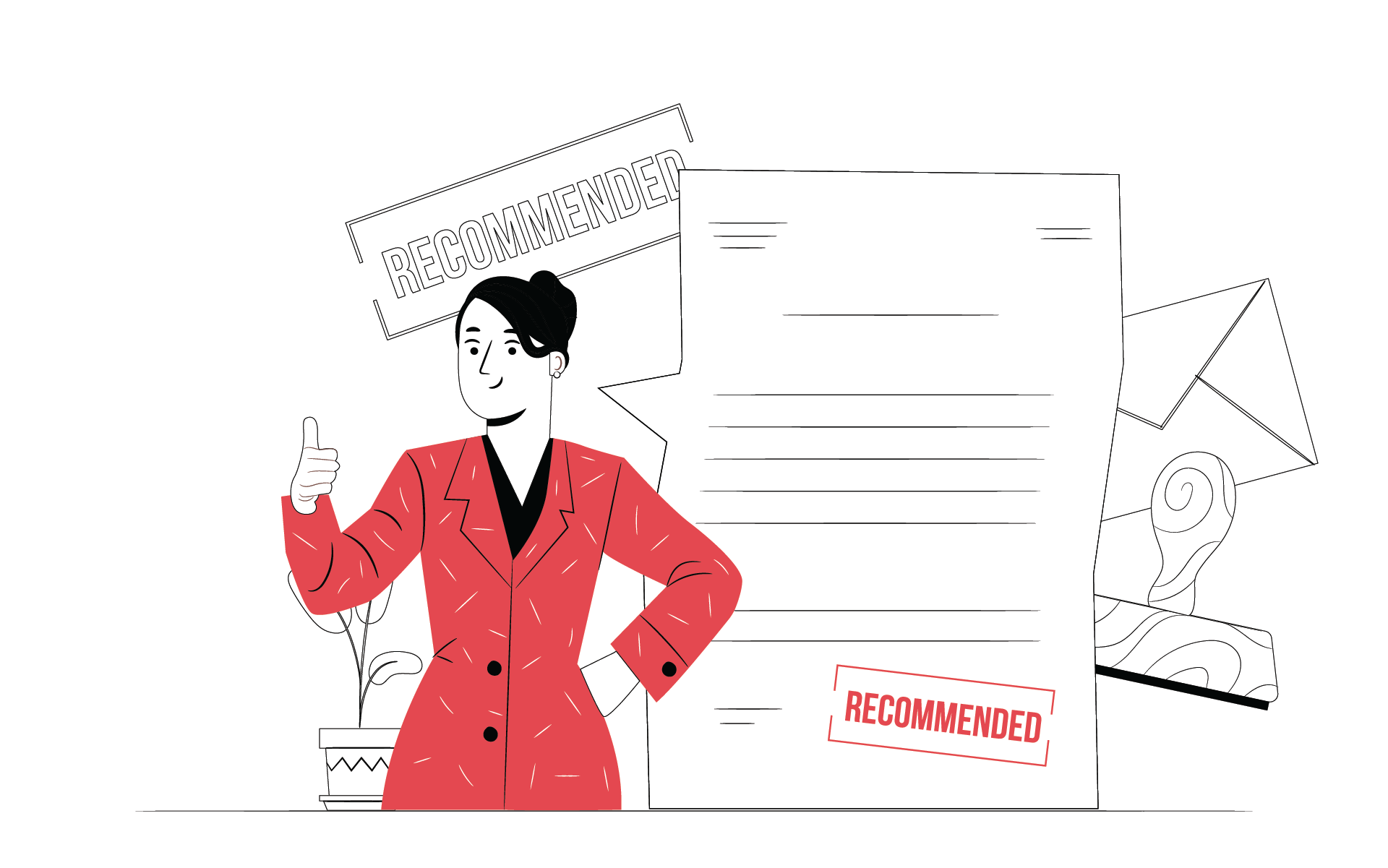 There's no better advertising than recommendations from people you trust. When choosing this avenue, keep two things in mind:
Influencers care about their reputation, so they won't promote something they or their audience don't like.
Influencers will waste your money if the product is flawed. You can get a lot of traffic and attract a lot of users, but if there are technical problems, it will have a negative effect on the brand image as a whole.