BACK TO ALL
5 Jun 2019
Best blockchain development tools for entrepreneurs in 2020
We have compiled a list of development tools for blockchain-based projects, including frameworks, wallets, and security analysis tools.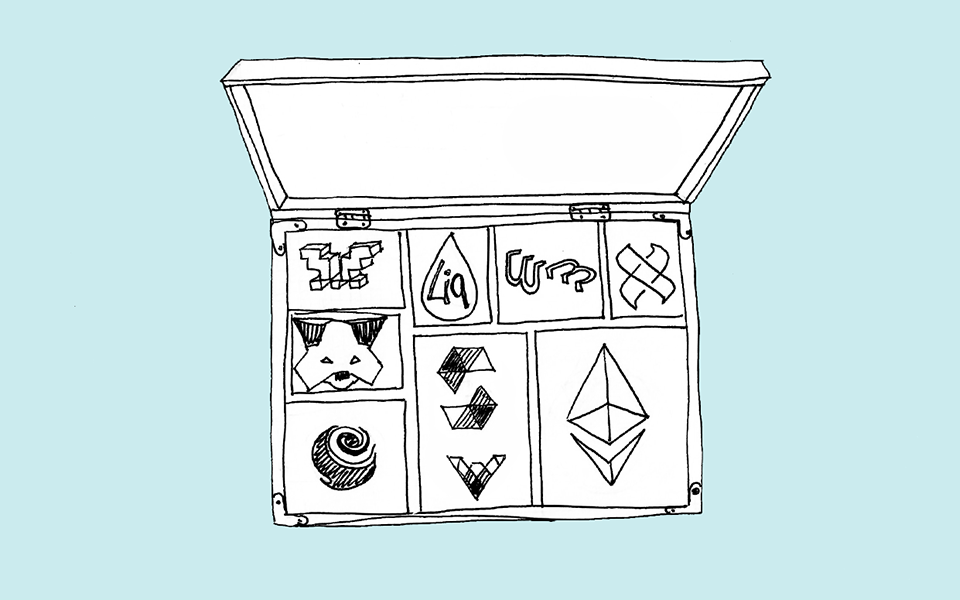 More and more businesses from varied fields are finding ways to introduce blockchain, which is undoubtedly a sign of increasing trust in the industry. Whether each case will bring clear benefits is another issue worthy of a separate article. In this piece, however, we would like to focus on the necessary tools and platforms that prove useful to entrepreneurs and developers when implementing blockchain technology in their business. The most obvious benefits of these tools are that they facilitate the development process for programmers, accelerating the introduction of blockchain technology within a company, and saving time/ costs along the way.
To begin with, we will look at the main components needed when developing any blockchain, and then move on to examining some separate development platforms that are commonly used.
Blockchain Development Tools You Need to Know
Every development process has several aspects that need to be addressed. Here are some of the best tools that can be used in these domains.
Language
Framework
Compiler
NeoComplier Eco allows the compiling of smart contracts, written in the Go, Python, Java, and C# languages.
Library
Integrated Developer Environment (IDE)
Browser Extensions Interface (Wallet)
Ethereum Wallets
Web Wallets
Mobile Wallets
Security
Testing
Related useful technologies
Blockchain Development Platforms for Your Business
The world of technology is growing at a frenetic pace. Taking into account the amount of great blockchain development platforms on the market, it is increasingly complicated to uncover the cream of the crop. That's why we decided to list 5 great blockchain development platforms that are already established, and 5 newcomers that have big potential.
Platforms that deliver
Promising platforms
There is a good deal of young blockchain platforms out there. Some of them are a part of a bigger ecosystem, while others are entirely separate projects. They all offer pretty much the same thing: an open source blockchain that features secure, scalable, and affordable solutions for your business.
In a nutshell
It may seem that the blockchain market is flooded with products and tools that possess only subtle differences. You would be right for thinking so, but this doesn't point to a problem. On the contrary, it is a sign that the market is alive and competitive, which is needed to prevent stagnation. The main task of a business owner in these conditions is to realize the challenges they may face, be ready to tackle them and do the necessary research to find out which tools are best for their business.
We help our clients to deliver high-quality distributed apps and web-apps with blockchain. If you have any questions about how blockchain might benefit your project, feel free to reach out, we offer a free consultation on the topic.