What is team augmentation?
IT is such a high-paced sphere with new trends and technologies appearing every year. Sometimes software development companies do not have skills or resources to catch up with all the new trends.
A couple of years ago, a company would look for ways to outsource a project to another company or team that can complete it. Now, however, the approach has changed, and this is where team augmentation can come in.
Basically, a company will involve people from outside to work on a part of a project connected with using specific technology or requiring knowledge of a certain programming language.
Before deciding to go for it, project managers will assess all the skills that will be required to complete the project and decide whether their in-house development team should be augmented.
Why team augmentation will benefit your company
You will be able to complete a project without sacrificing any features or functionality
You do not have to start a recruiting process to find the right people for adding to your team or invest in training
You are not limited by location, which means you are more likely to find specialists with the exact skills you need.
Your team will learn new skills and technologies through collaboration with people who have corresponding expertise.
The in-house team will boost their interpersonal communication skills
We have a network of specialists we work with and means for connecting you with the best one for your necessities.
Perhaps your team lacks specialists who will be able to
Implement smart contracts;
Create and introduce systems for investments;
Develop mobile applications, navigation systems, interactive ads, etc.;
Incorporate AI into games;
Build training apps and many more.
Our app development team has experts in:
We are happy to share our knowledge and expertise with anyone interested
Our Workflow
Idea
Our expert analytics can help you devise a more clear-cut plan for any idea that you may have.
Design
If you need assistance with designing elements of your app, we have resources to do the job.
Development and QA
Our specialists can help develop the project's parts connected with their area of expertise or take the lead on quality assurance.
Deployment
The project is ready to be deployed only when all the previous steps have been completed and everything works as intended.
Maintenance
We can happily assist with the maintenance part of the work we have done for our clients to make sure everything runs like clockwork.
Languages and technologies that we use
Blockchain development: Solidity, JavaScript, and Python.
Mobile app development: Swift, Kotlin, and React Native.
Machine learning: Python, Swift, and Java.
VR and AR technologies: Unity, ARKit, and AR Core.
We specialize in developing:
Our competitive advantages
We have successfully accomplished 50+ projects in last 5 years.
We use cutting-edge technologies to create a unique solution for every client.
We have received 5-star ratings from dozens of customers on Clutch, GoodFirms, and The Manifest.
We are contributing to the community; our Github account has more than 9000 stars.
Check out what our clients say
«Exyte was communicative and responsive throughout the project. They are reliable enough to follow exact specifications and talented enough to improvise when necessary. They worked well across multiple time zones and met all project deadlines.»
Other services from Exyte:
Depending on your needs, we work on your product as a whole, or assist with specific steps in the project's lifecycle.

We develop web-based apps with cryptocurrency and smart contract integration.

We work alongside your developers to help with the challenges within our professional expertise.
Let's work together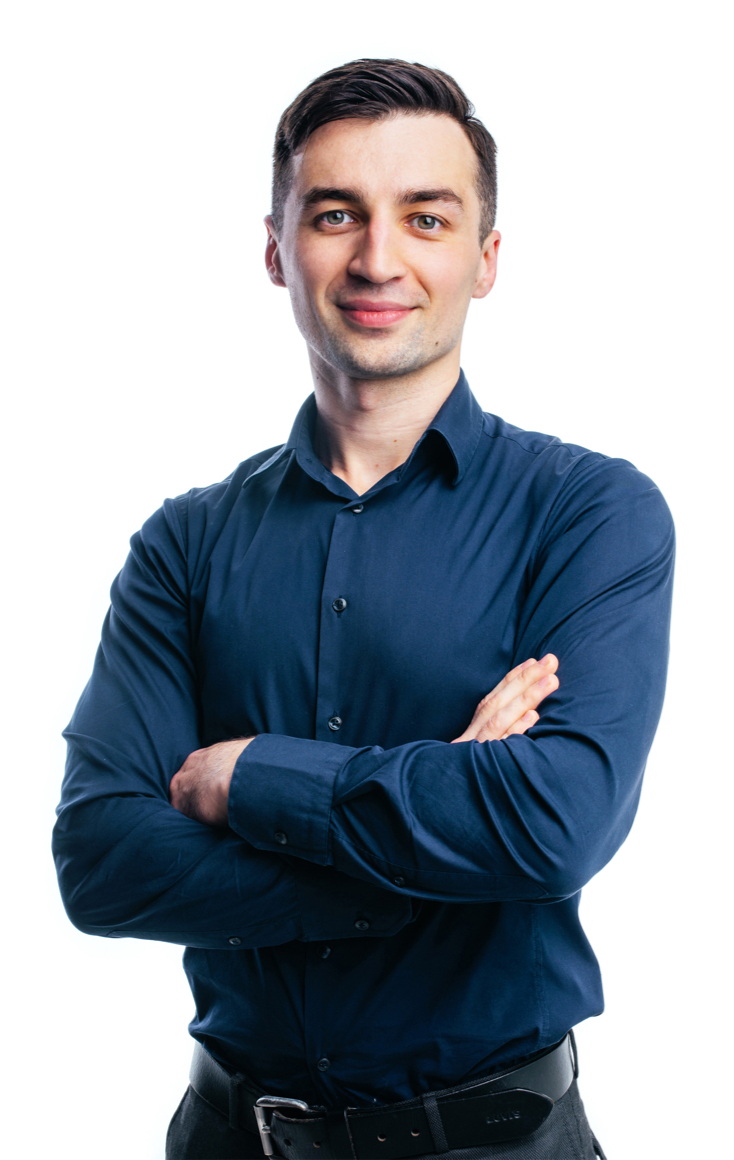 Make sure to reach out to us for a complimentary 30-min consultation with our CEO!