iPhone App Development NYC
Exyte develops custom applications for IOS and iPad OS using the latest technologies.
Make sure to reach out to us
App development services that align with your strategic goals
Are you looking forward to expanding your business using a custom-built, perfectly designed, and carefully maintained iPhone app?
If the answer is yes, you've found the right page to visit. Our IOS app development policy allows us to explore every customer's case in great detail and provide a unique solution that would perfectly fit their business. Over the last 5 years, we have successfully accomplished 15 projects for companies from different industries.
Why do you need an iPhone app?
A properly designed and developed application is one of the best ways to reach out to more clients all over the globe.
IOS apps are perfectly suitable for meeting this goal, as they are very flexible in nature and align with the specific needs of your business.
We help our customers build apps using the latest tools from Apple to ensure that our services are always at the forefront of modern technology.
What does our iPhone app development cover?
Our team of professional developers is capable of creating any iPhone app.
We provide solutions for WatchOS and Apple TV alongside iPhone apps.
Our developers use advanced technologies to create captivating AR apps.
We develop applications with custom UI, complex animations and transitions.
What does our app development process look like?
Collecting feedback and polishing
Technologies we use in iPhone app development
Swift by Apple ;
Macaw – our custom, open-source library available on GitHub;
ARKit – a framework designed to create Augmented Reality apps
Combine & RxSwift;
Siri – Apple's intelligent personal assistant;
Core Data, Realm, SQL databases;
UIKit & SwiftUI;
WebRTC and OpenTok for live streaming applications;
Various encryption algorithms to create apps with top-notch security;
VoiceOver, Switch Control, and Assistive Touch for accessibility;
Industries benefiting from investing in iPhone app development
Why Choose Our Development Company to Build Your iPhone App?
We possess the expertise required to design, develop, and maintain a perfect app
Our app developers have successfully accomplished 50 projects over the last 5 years
We have been rated as one of the top app development companies in the US by TechReviewer, Clutch, Good Firms, and many other trusted resources
We aim at providing the best service to our clients through building healthy communication and development culture
All our clients have pointed out the outstanding quality of our work. Consider checking out the reviews below to see what people think of our app-building company
We have multiple open-source projects available on our GitHub with over 6000 stars between all of them. The most popular by far is Macaw - a vector graphics library with SVG support written in Swift used by more than 2000 apps.
Check out what our clients say
«What I find impressive about Exyte is their attention to detail. I work with a number of other companies. You don't necessarily know that you'll get the result you're after. With Exyte, you give them a brief, they ask all the right questions so they understand it really well, and they get it done exactly as you want it. After receiving the assignment and asking relevant questions, Exyte executed excellently in matching the design plans, creating properly-functioning products, communicating effectively, and being available for ongoing consultation.»
Other services from Exyte:
Find out whether the experts from Exyte are what you need to create and maintain a perfect custom app for Android devices.

If you want to create an application that will work perfectly on both Android and iOS, then find out more about react development services.

Do you urgently need great IT specialists? You will find them at Exyte! Read how team augmentation can help you manage all your projects.
Let's work together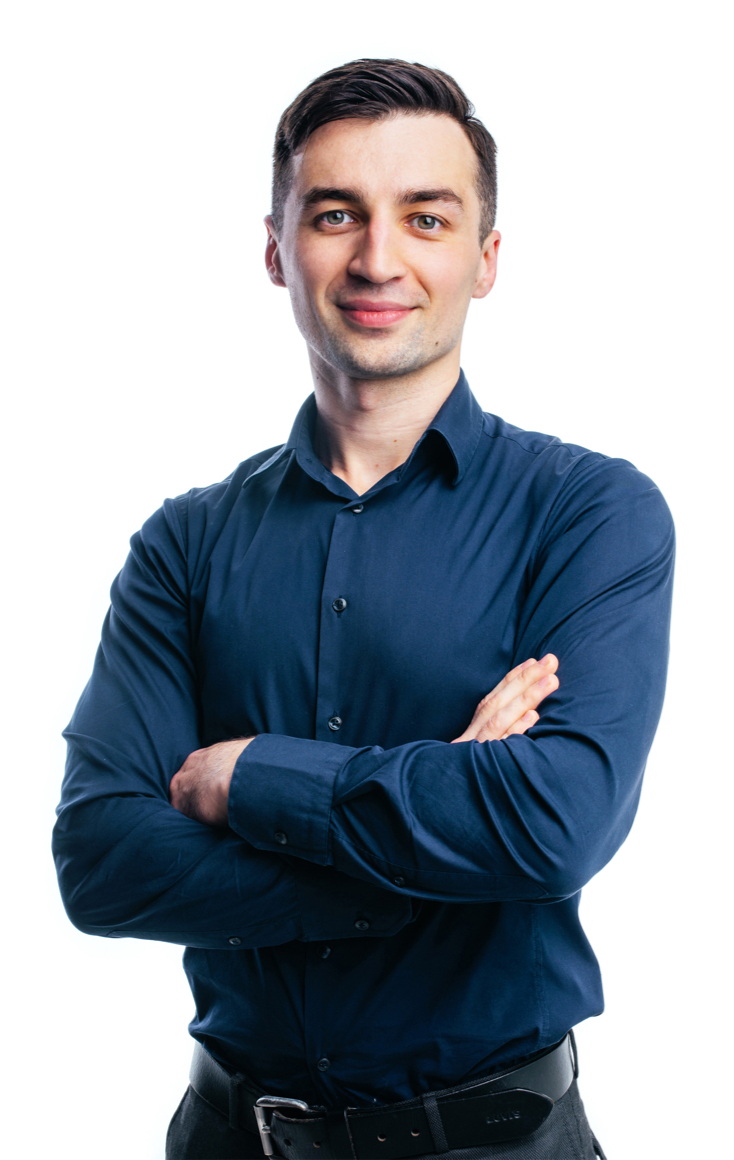 If you are not sure which direction your company should take with your app, consider having a 30-min consultation with our CEO. It is completely free of charge and would require only filling out a simple form.