Develop an Android App that Aligns with the Needs of Your Business
As of 2019, Android was installed on 86% of all mobile devices in the world, which equals to approximately 1.56 billion units.
And that's exactly why you need a custom Android app. It helps you increase your customer base through an enhanced online presence. It provides you with a clear view of your target audience's needs and wants, which points the way to the creation of more efficient marketing strategies. It allows you to expand your business and reach out to customers from all over the world.
Entrust the development of your custom Android app to us, and you'll see how many amazing capabilities it provides
We specialize in building complex Android apps with top-notch security, pixel-perfect UI, and the utmost attention to details. Our expertise in app development allows us to make every product released by our company truly unique and to fit every app to the specific needs of our customers.
Ready to design and develop your own mobile app?
Make sure to reach us and book a free consultation!
Get a Free consultation
Why Does Your Company Need an Android App?
Reach a wider audience. Through releasing an Android app, you can significantly increase your customer base. Our team will guide you through each stage of the app development process and ensure that your Android app remains supported long after its release.
Boost sales by providing a mobile commerce solution. Having a custom Android app is a great way to enhance sales and reach out to your clients more effectively. It allows shaping your marketing strategies more accurately, focusing on your target audiences, and developing a data-driven approach to sales.
Android is an incredibly flexible platform, which means that you are free to shape your application the way you see it. Be it an innovative AR app that no one has ever seen before or a new platform for live streaming, Android is a perfect OS to choose. And with the help of our dedicated team, turning an Android app of your dream into reality is just a matter of time.
Android apps are easily adjustable to the needs of every business. Whichever the area of your company's operations is, we can develop an app that would perfectly align with your strategic goals and business' needs. Our experience in Android development allows us to grasp the essence of each project and to constantly exceed our customers' expectations.
Our Android Development Services Include
We design and build applications from scratch – with custom animations, transitions, and a UI developed to align with the needs of your business.
We use Google's ARCore to build augmented reality apps and games.
We develop security-sensible applications that utilize various encryption algorithms to guarantee that sensitive data of our customers remains protected.
Our developers can build applications capable of handling data visualization and complex infographics.
Our Workflow
Collecting feedback and polishing
Technologies That We Use for Android Development
ARCore;
WebRTC and OpenTok for developing

live-streaming

apps;
Kotlin and Java for Android apps;
React Native for cross-platform solutions
Find your best fit
Industries Where Android Apps Truly Shine
Why Engage in Android Platform Development With Us?
We know how to accomplish the job timely and qualitatively. Over the last 5 years, our team has successfully finished 15 projects.
We develop our Android apps with passion, which is proven by a 5-star Clutch rating based on 20 reviews from our customers.
We don't just develop apps but support them for a long time after the initial release. One of our current clients had their app released back in 2016, and we're still updating it regularly!
We are constantly working to improve the quality of our services. To ensure that all our clients feel valued from the early beginning of our cooperation, we offer a complimentary 30-min consultation with our CEO.
Other services from Exyte:
Depending on your needs, we work on your product as a whole, or assist with specific steps in the project's lifecycle.

We develop web-based apps with cryptocurrency and smart contract integration.

We work alongside your developers to help with the challenges within our professional expertise.
Let's work together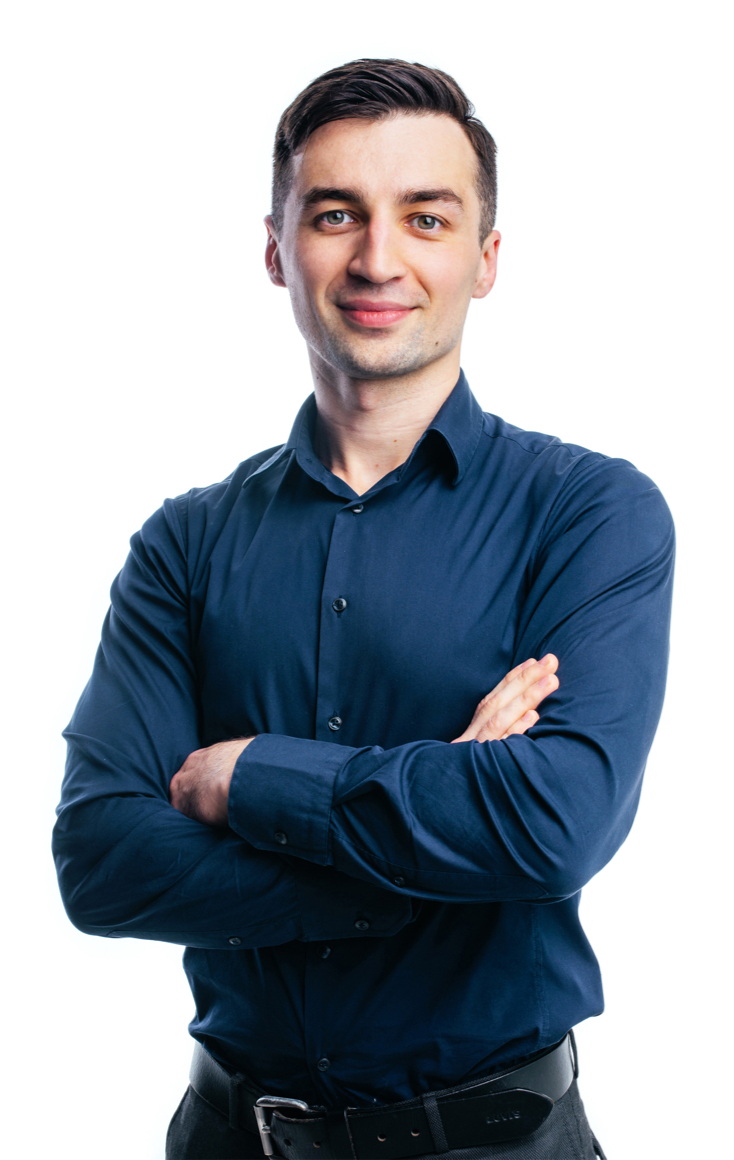 We believe that communication is the key to success. Make sure to book a free 30-min consultation with our CEO to clarify all remaining questions: