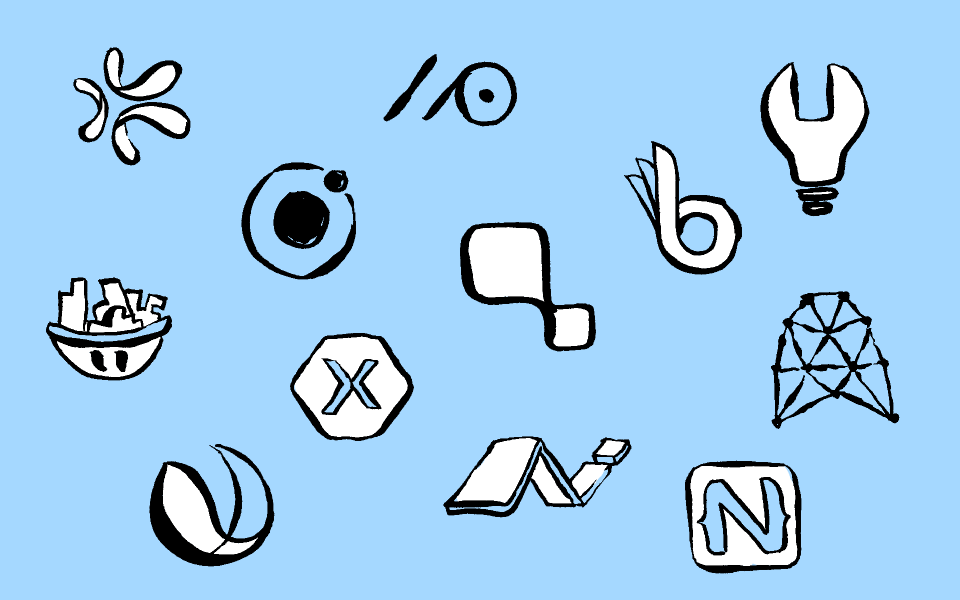 Staying on top of tech innovations is a must for any business that wants to maintain customer satisfaction and increase its value. More and more businesses are achieving these goals by launching their own mobile applications.
The rapidly growing popularity of mobile apps presents businesses with the opportunity to engage with their customers more regularly and intimately than ever before. Billions of smartphone users download mobile apps daily, among the most popular being shopping apps or communication/social apps. Website-centered strategies, on the other hand, are falling in popularity, with only 27% of businesses using websites as their primary platform for sales and communication.
Mobile applications are a trend that small businesses can benefit from as much as the big guys. Yet the commitment of money and time, as well as lack of development expertise, can seem like big obstacles.
Luckily, there are dozens of platforms that make mobile app development fast and cheap without an outsource team — and many of them are designed specifically for those who know zero about code.
To aid your search for the perfect app creator, we put together this master list of top app development software tools that makes developing your own app a piece of cake. If you have an idea for an app but don't know anything about code, keep reading. Developers — jump to the For Developers section for app dev tools that take the headache out of the process.
Disclaimer: The order of apps in the list does not reflect preference or assessment of quality.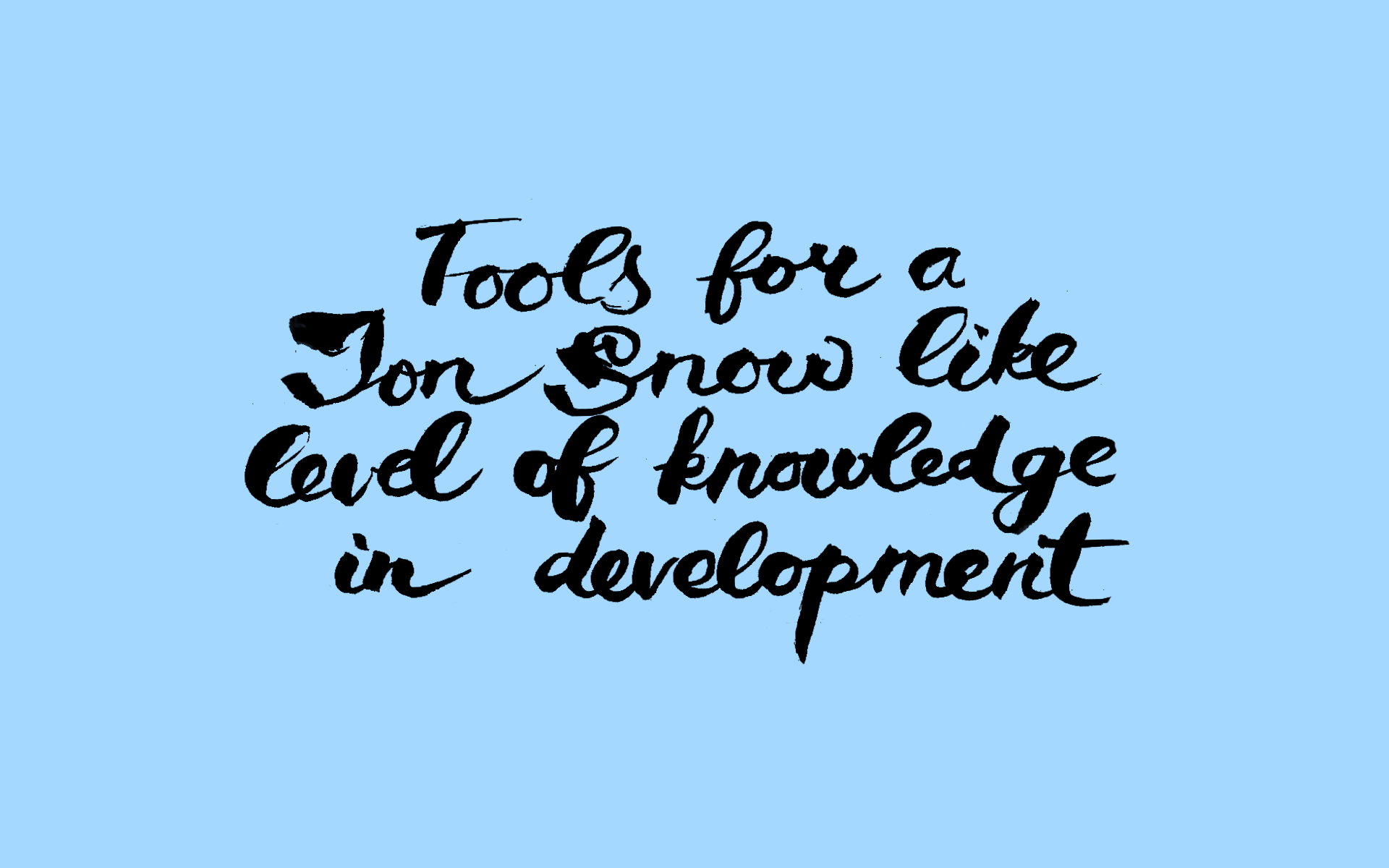 1. AppSheet
This kind of mobile app builder software is an easy way to create an app with nothing more than Google Docs and Google Forms. The platform reads a file and turns it into an app in its visual app editor. AppSheet is useful for simple business apps that don't involve back-end. With this, it offers a wide array of features, options, regular upgrades, and interaction with users at a low cost.
Price
Start — Free
Premium — $5 /active user/month
Pro — $10 /active user/month
2. Appy Pie
Appy Pie is cloud-based tool lets those who have little or no knowledge of programming make their Windows Mobile, Android, and iOS mobile app development idea a reality, carrying users from creation to publication on mobile app stores. This tool offers numerous features, a comprehensive resource library, engaging community of users, and Apple Pie even has their own Youtube channel where they cover the latest in app development without the jargon.
Price
14-day free trial
Basic — $15/month
Gold — $30/month
Platinum — $50/month
Rating
LinkedIn — 1,020 followers
Twitter — 1,686 followers
Facebook — 103,153 likes
3. Yapp
Yapp is another one of those mobile app development platforms (MADP) perfect for users with no coding skills. Yapp lets you create a personalized event planning app complete with features like scheduling, invitations, social fees, and checklists so you can pull off the big day without hitches.
Price
Free trial
Basic — $399/year
Core — $499/year
Team — $599/year
Volume — from $1,167/year
Rating
LinkedIn — 361 followers
Twitter — 2,467 followers
Facebook — 1.7K likes
4. AppMakr
AppMakr lets users with no coding experience make custom apps. Among its features are multiple updates, push notifications, photo galleries, maps integration, and calendars. With mobile app monthly pricing plans starting at just $2 and the priciest still below $100, it's the perfect app development platform on a budget.
Price
Free Trial
Mobile Website — Free
App Basics — $2/ month
App Pro — $99/ year
Reseller— $39/ month
Rating
LinkedIn — 219 followers
Twitter — 6,430 followers
Facebook — 73K likes
5. GoodBarber
GoodBarber lets you customize your app with multiple engaging themes and special features such as chat, content management, Geofencing technology, and iBeacons. You can create an application and place it in the App Store and Google Play. GoodBarber developers mainly focused on design. Users can start the application from scratch or select the appropriate option from hundreds of layouts.
Price
30-Day Free Trial
Android Standard — €32/month
Android Full — €48/month
iOS Premium — €96/month
Native Reseller — €200/month
Rating
LinkedIn — 1,166 followers
Twitter — 4,140 followers
Facebook — 14K likes
6. Shoutem
Shoutem offers a number of attractive options for retail businesses. Monetization features such as Shopify integration and mobile advertising support allow you to earn back what you spend up front on Shoutem. Among the platform's distinctive features are design, ease of use (particularly when it comes to uploading images), and integration with WordPress, Foursquare, Facebook, Twitter, and SoundCloud.
Price
Free Trial
Android Only — $49/month
Standard — $79/month
Professional — $149/month
Rating
LinkedIn — 763 followers
Twitter — 4,926 followers
Facebook — 4, 243 likes
7. AppsBuilder
This Italian application builder includes a surprisingly intuitive toolbar and editor. The editor has an easy-to-use drag and drop function, and adding logos and other images is very simple. There is a wide selection of modules: e-commerce, multimedia, maps, calculators and other tools for the client. AppsBuilder also includes tools for popular social media sites, along with multiple modules for restaurant sites. The mobile app development cost ranges from €9 to €49 per month.
Price
Free Trial
Bronze Plan — €9/month
Silver Plan — €24/month
Gold Plan — €39/month
Reseller Whitelabel Plan— €49/month
Custom Whitelabel Plan — upon request
Rating
LinkedIn — 2,810 followers
Twitter — 1,571 followers
Facebook — 73,417 likes
8. Andromo
Andromo is easy enough to use that it suits people with all levels of programming knowledge. This platform provides extensive functionality from audio player to maps, and supports an astounding 24 languages to localize the app wherever your users are in the world. Plus, it does all that commission-free.
Price
Free trial
Starter Plan — $8/month
Professional Plan — $21/month
Rating
Twitter — 53.1K followers
Facebook — 13,298 likes
9. AppMachine
AppMachine is a competent editor in which building blocks are used in the manner of Lego. It automates many time-consuming processes and offers integration with Twitter, Facebook, RSS, and online stores. As an added bonus, the platform automatically scans your website to identify relevant content for future app iterations.
Price
No Free Trial
Plus App — $49/month
Pro App — $69/month
Reseller Bundle — $99/month
Reseller Bundle XL — $300/month
Rating
LinkedIn — 723 followers
Twitter — 53.1K followers
Facebook — 13K likes
10. Mobincube
Mobincube is a free app maker that offers everything for the app entrepreneur with no coding experience: visual development interface, drag and drop, templates and customization, source code and Google Analytics, and notifications. Plus, it provides monetization capabilities for every click on ads for your app.
Price
Free plan
S-plan — €2.99/month
M-plan — €9.99/month
L-plan — €19.99/month
XL-plan — €49.99/month
XXL-plan — €99.99/month
Rating
LinkedIn — 366 followers
Twitter — 7,826 followers
Facebook — 10,416 likes
11. Swiftic
Swiftic is the perfect choice for small and middle-level business mobile app development. It offers a wide range of opportunities to engage customers: in-app coupons, scratch cards, loyalty cards, deliveries and notifications, scheduling, customer reviews, and more. On top of all that, Swiftic features a user-friendly interface and peronalizable settings for color, background styles, and more.
Price
Free Trial
2-Year Subscription — $41/month
1-Year Subscription — $48/month
Monthly Subscription — $57/month
Rating
LinkedIn — 89 followers
Facebook — 335 likes
12. Appery
Appery cloud system is perfect for beginners as well as professionals. It offers developers many internal services (cloud database, push notifications, REST APIs, etc.). You can try the tool out for free for the first 14 days.
Price
Free Trial
Pro — $70/month
Team — $135/month
Enterprise — Upon request
Rating
LinkedIn — 210 followers
Twitter — 1,943 followers
Facebook — 1,785 likes
13. Mobile Roadie
Mobile Roadie customers can quickly develop applications for the iPhone, Android, or iPad, through which companies can connect with customers and sell music, tickets and other products. Among Mobile Roadie's distinctive features are chats and fan walls, which offer artists and musicians the chance to authentically connect with their followers. Music player integration and content targeting is available.
Price
Ranges from $149 to $799
Rating
LinkedIn — 795 followers
Twitter — 8,177 followers
Facebook — 3,821 likes
14. Snappii
Snappii is a cloud-based platform for rapid enterprise mobile application development. This platform is specifically designed to address business needs and can be used to design customized apps for timesheet management, construction/building logs, travel and expense reports, inspection reports, fleet management/logistics, work order assignments, or warehouse management.
Price
Free plan Paid plan for a month — $20 for 1 user
Paid plan for a year — $192 for 1 user
Paid plan for 3 years — $360 for 1 user
Public app — $250/month for unlimited users
Rating
LinkedIn — 326 followers
Facebook — 1,233 likes
15. TheAppBuilder
If you need to make a mobile application for events, mobile brochures, or internal staff needs, TheAppBuilder is your go-to platform. It can be integrated with RSS feeds, YouTube videos, Twitter and Facebook, photo galleries, calendars, and more. Plus, TheAppBuilder provides guidance to help you develop the overall structure and critical aspects of the app.
Price
Single price — $1.70/month per user
Rating
LinkedIn — 354 followers
Twitter — 1900 followers
16. AppsMakerStore
AppsMakerStore is ideal for creating mobile applications for small and medium businesses and publishing them later on Apple iOS, Google Android, Mobile Web, and Webpage platforms. There are 15 ready-made templates for various business sectors, among them healthcare/medicine, food and restaurants, education, nightclubs, hotels, charities, and government agencies.
Price
Free plan
Paid & Custom Plans — upon request
Rating
LinkedIn — 613 followers
Twitter — 1,464 followers
Facebook — 24 258 likes
17. Kalipso Studio
Kalipso Studio is a mobile application generator that gives users the opportunity to create their own apps without having to know programming languages. It focuses on Windows Mobile, Windows CE, Windows 10, Android, and iOS, and helpfully provides users with a step-by-step guide and free trial period.
Price
Free Trial
Entry, Standard, and Pro pricing available upon request
Rating
LinkedIn — 96 followers
Twitter — 598 followers
Facebook — 2,254 likes
18. AppYourself
Operating since 2011, AppYourself is one of the original app dev platforms. Their designer tool lets you create applications for iOS, Android, Windows Phone, and HTML5. AppYourself provides not only mobile app development services but also online development support with automatic synchronization of application content. Options are available for e-commerce, table reservations (Open Table and Resmio), discount cards, photo galleries, and, of course, regular news feeds.
Price
Smart — €24/month
Full — €49/month
Enterprise — €89/month
Rating
LinkedIn — 95 followers
Twitter — 307 followers
Facebook — 12,133 likes
19. Appinstitute AppBuilder
Appinstitute AppBuilder offers its users codeless mobile app creation with a special focus on in-app ordering (food and drinks) and customer loyalty programs. Users can import the characteristics of their existing website to the app and customize the color scheme to keep in-step with their branding. Appinstitute offers a number of pricing plans and a 30-day free trial to see how you like it.
Price
Free Trial
Appbuilder — $40.00/month
Appbuilder Pro — $70.00/month
Appbuilder Pro+ — $115.00/month
Reseller — Starts at $400.00/month
Rating
LinkedIn — 505 followers
Twitter — 881 followers
Facebook — 4,381 likes
20. BiznessApps
Bizness Apps is a platform for developing applications that small business use. The service allows you to work as a reseller for other companies or to create your own mobile application. Coding skills are not required — users can choose the functions and design elements from a number of presets. Bizness Apps experts also offer weekly webinars on a variety of themes, from marketing strategy to design.
Price
Standard — $300/month
Gold — $360/month
Platinum — $400/month
Rating
Twitter — 6,225 followers
Facebook — 4,381 likes
21. Bobile
Bobile is a great budget choice. For just $50/month you get off-the-shelf templates for a wide range of industries and niches, comprehensive features sets, and the ability to launch your app directly on popular platforms for Android and iOS.
Price
14-Day Free Trial
Monthly Subscription — $50
Annual Subscription — $420
Rating
LinkedIn — 174 followers
Facebook — 3,989 likes
22. Opencart Mobile App Builder
Opencart Mobile App Builder offers a tremendous assortment of application development choices without giving up functionality. The platform is customized for online business, essentially transforming traditional websites into mobile applications. OpenCart is keeping pace with the market and offers trending features like fingerprint authorization and voice search. With its slick interface, building an app is remarkably fast and easy.
Price
Free Trial
One-Time Fee — $299
Rating
LinkedIn — 805 followers
Twitter — 4,434 followers
Facebook — 6,335 likes
23. Magento Mobile App Builder
Mobile App Builder for Magentо is specially targeted to construct mobile online stores on the Magento platform quickly and simply. It offers the full scope of solutions for structure, UX, branding, and logo creation, down to the smallest technical detail. By incorporating Google Analytics, it allows you to scrutinize market trends and user behavior for the best sales performance.
Price
Free Trial
Magento Commerce Starter — starting at $2,000/month
Magento Commerce Pro — starting at $3,417/month
Rating
LinkedIn — 62,530 followers
Twitter — 79.6K followers
Facebook — 39K likes
24. AppsMoment
AppsMoment was initially conceived as a tool for non-developers. Today it remains flexible enough in terms of functionality that it's an easy tool for anyone looking to quickly create simple, high-quality applications, from small businesses to agencies to aspiring programmers. With more than 100 unique templates for specific fields and for games, additional platforms to function on (PWAs, Windows, and Kindle), and an impressive free version, AppsMoment is a very attractive choice.
Price
Tester — free
Starter — $49/annually
Publisher + — $197/annually
White Label — upon request
Rating
LinkedIn — 100 followers
Twitter — 3,655 followers
Facebook — 2,553 likes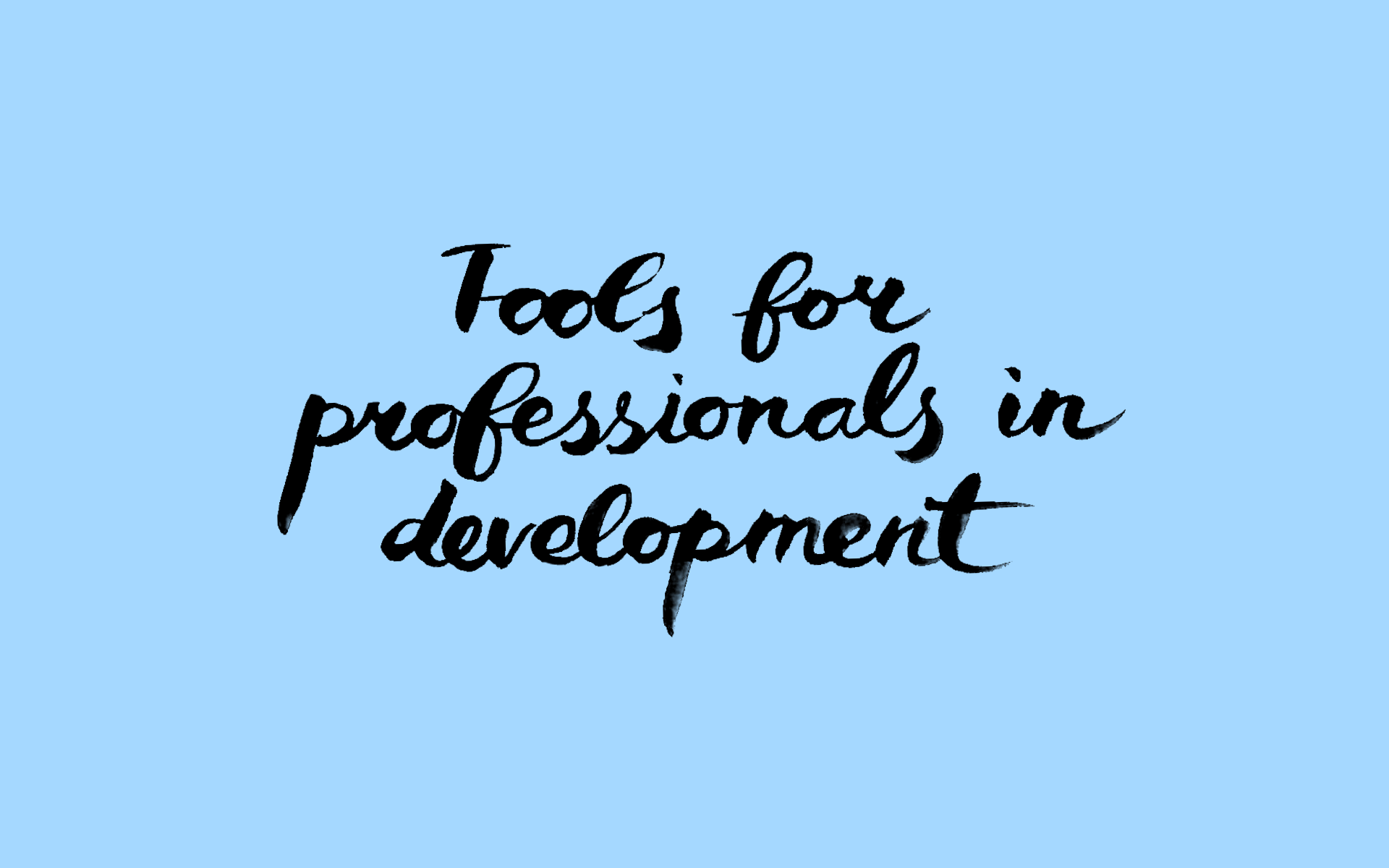 25. Xamarin
Xamarin is a popular mobile app development tool that lets developers build for Android, Windows Mobile, and iOS with native APIs (Application Programming Interfaces) for native-level performance. At the same time, being a non-native app means that it has more functionality and The apps built with Xamarin have fewer bugs, which means a quicker time to market.
Price
Free trial Small teams — Free
The provisional version — by quote
Rating
LinkedIn — 27,082 followers
Twitter — 67.6K followers
Facebook — 82,684 likes
26. NativeScript
NativeScript is a free cross-platform mobile app development tool. With this free app builder, you can create mobile apps for Android as well as for iOS. Basic knowledge of the command line, as well as JavaScript, is necessary.
Price
Free trial Pro — $19/month
Business - $249/month
Enterprise - Upon request
Rating
Twitter — 72.1K followers
Facebook — 18K likes
27. GameSalad
GameSalad helps aspiring game devs build games for iOS, Android, HTML5, and macOS platforms. It offers an intuitive, easy-to-use interface to make it simple to get mobile gaming app development started quickly without the need for any programming knowledge. As a bonus, GameSalad offers special pricing for educators.
Price
Free Trial
Basic — less than $17/month with annual subscription
Pro — less than $25/month with annual subscription
Rating
LinkedIn — 815 followers
Twitter — 4,985 followers
Facebook — 7.4K likes
28. Ionic
Ionic is a hybrid mobile app development framework that supports interactive mobile app development for multiple operating systems simultaneously. Ionic also offers an enormous library with mobile-optimized HTML, CSS, and JS CSS components, tools, and gestures.
Price
Community Edition — free
Enterprise Edition — upon request
Rating
LinkedIn — 5 578 followers
Twitter — 101K followers
Facebook — 27K likes
29. AppCelerator
AppCelerator is a Titanium Development Platform, is a standby programmers for its ability to craft outstanding apps in record time. Also, it provides users with advantages like customizable metrics and APIs, as well as coding capabilities in JavaScript, Ruby, and PHP.
Price
Free Trial
Indie Seat — Free
Pro Seat — $99/month
Team Bundle — $259/month
Rating
LinkedIn — 6,480 followers
Twitter — 21.6K followers
Facebook — 232 likes
30. Kony
Kony can help developers maintain a wide array of features, such as API management, chatbots, voice, customer reporting, augmented reality, reference apps, and many others. Kony can be installed on Windows, as well as on Mac OS. Plus, it lets you preview your app in real time.
Price
Free Trial
Quote-Based Plan — Upon request
Rating
LinkedIn — 33,839 followers
Twitter — 11.7K followers
Facebook — 4K likes
31. Adobe Phonegap
Adobe Phonegap is best for beginner developers who already know some basics of the mobile app development process. This tool works like a regular web page inside the WebView (a component of the Android platform permits embedding web pages in Android applications). Everything is built using HTML, CSS, and JavaScript.
Price
Free Usage
Rating
Medium Blog — 1.1K followers
32. Nevercode
Nevercode is a platform for iOS, Android, Cordova, Ionic, and React Native. Its continuous integration and cloud-based delivery allows you to quickly release the applications without defects. A word of caution for newbies to app development — these advanced features make it most useful for skilled teams. Nevercode speeds up the iOS and Android mobile app development process for those who are used to working with Python, Angular, Celery, Bootstrap, Android SDK, and iOS SDK.
Price
Free trial
Startup — $99/month
Superstar — $299/month
Enterprise — $1029/month
Rating
LinkedIn — 155 followers
Twitter — 1,607 followers
Facebook — 688 likes
33. RhoMobile
Mobile apps created with RhoMobile will be compatible with a wide array of operating systems and smartphones. RhoMobile is a desirable tool to work with over other advanced app dev platforms for its one defining trait – you only need to code once. (Yes, you'll need to code.)
Price
RhoMobile offers 3 packages: standard 1-year support, enterprise 1-year support, and support for enterprise browsers. All prices are provided upon request.
Rating
LinkedIn — 92 followers
Twitter — 3,573 followers
Facebook — 106 followers
34. Monocross
Monocross is a cross-platform, open source mobile framework that helps experienced developers speed up the process of mobile application development for various platforms and operating systems. Thanks to its straightforward porting, businesses have the power to be flexible in the type of devices they design for.
Price
Free — $0
Pro — $7
Team — $9
Enterprise — upon request
Rating
—
35. MoSync
MoSync allows you to unify the development of programs for all popular mobile platforms, without worrying about the individual features of each of them. This tool is equipped with libraries, compilers, device profiles, runtimes, and other useful tools and requires some programming knowledge.
Price
Free Usage
Rating
LinkedIn — 132 followers
Twitter — 881 followers
Facebook — 4,381 likes
36. Verivo AppStudio
Verivo enables its customers to create both native and hybrid applications. It offers perks like integration with enterprise-services, push notifications, remote controlling of the app, and synchronization with any server changes made while the application was offline. Also, it comes with its own in-house Integrated Development Environment for users.
Price
Pricing upon request
Rating
LinkedIn — 1,654 followers
Twitter — 1,599 followers
Facebook — 188 likes