BACK TO ALL
15 Jun 2020
Exyte is leading on worldwide IT listings
We are happy and proud to share this news. This is a token of appreciation of our work from our clients in different fields.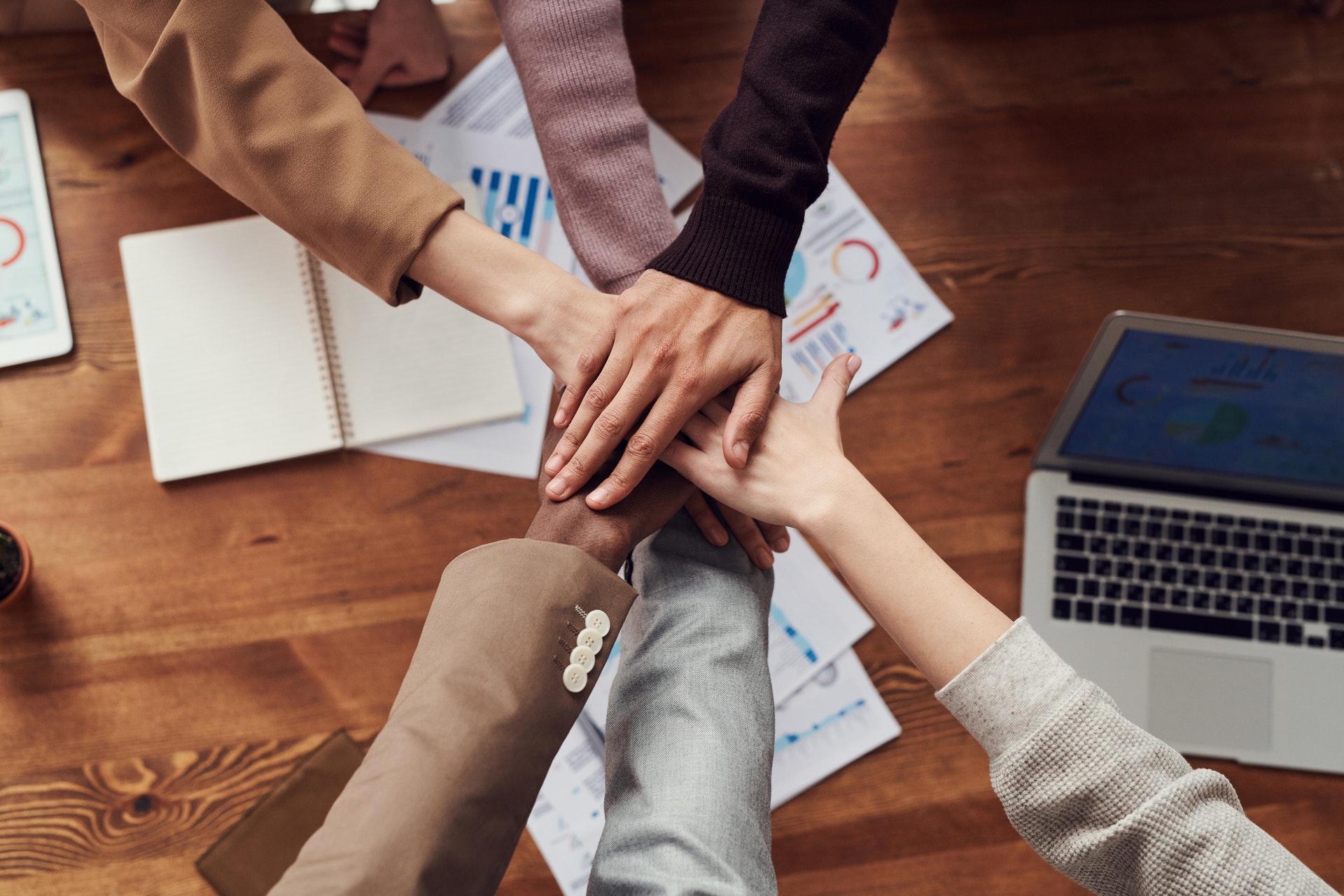 Here at Exyte, we're ready to take on your mobile, blockchain, AR/VR development and UI/UX design needs. Whether you prefer in-house or outsourced product development, we'll follow whichever strategy is right for your company.
We're a small team of full-stack programmers and designers that prioritizes quality over quantity — and when we say we take an individual approach for each and every client, we mean it.
Our clients appreciate our work so much that we have not one, not two, but 15 reviews on Clutch, a site that caters to the B2B community. We're proud of the fact that we have a perfect 5-star rating on such a respected ratings and reviews platform!
Our most recent review came from an environmental solutions company in New York. They hired us to integrate 5 blockchains: distributed consensus voting, supply chain transparency, distributed file storage, decentralized identification, and distributed accounting mechanisms. We built their MVP using Solidity, Node.js, and React.
The client was pleased with our thorough R&D and robust research, which kept the project on a forward trajectory. Here's what they had to say about our work:
"Their range of specialties was most impressive. Normally, outsourced partners specialize in one area. But, while we hired Exyte for blockchain, they also have incredible general-purpose devs and a vast variety of other skills. Their communication skills and price point for quality are hard to beat."
— General Partner at an Environmental Blockchain Solutions Platform
We received another review on Clutch from EastBanc Technologies, a software development company in Washington, D.C. They were designing an iOS app and outsourced frontend development to us. EastBanc was impressed by our timely delivery, responsive nature, and iOS capabilities.
Although the client has high standards when it comes to partnering with other vendors, our ability to meet their expectations has expanded the partnership.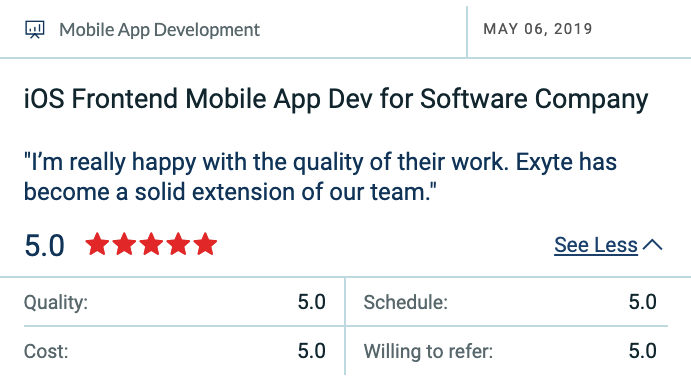 There's more where these success stories came from. Check out our collection of client reviews on Clutch, which ranks us as a top 2 app developers in Novosibirsk. The Manifest, Clutch's partner site and another great B2B resource, gives us high marks for Russian user experience agencies as well. Finally, Visual Objects ranks us one of the top app developers in the world.
Recently, we've also got a top-20 position on the list of the best software companies in the USA according to Techreviewer!
So what are you waiting for? Let's talk about your project! Contact us today.