Blockchain Development Services
Building a powerful base for electronic solutions in your company
Contact our consultants
Exyte blockchain services
One of the most demanded and fast-growing technologies is blockchain.
The reason why blockchain development services are in such high demand among modern businesses is that this technology offers revolutionary solutions in terms of efficiency and security. You should consider ordering a blockchain-based application from a professional team if:
You are interested in experts who will help in implementing a creative business idea
You need professionals skilled in blockchain development for building a perfect application from scratch
You want a platform that will satisfy all the needs of your customers
Blockchain Solutions for Businesses
Our team offers a variety of blockchain apps for improving the workflow and efficiency of your company:
Blockchain wallets provide accessible storage and transferring services for various cryptocurrencies. We leverage bleeding-edge technologies to provide first-class FinTech solutions for startups and business enterprises.
Blockchain platforms are open source and do not have a centralized server, which increases their security immensely.
Many B2B and B2C services are choosing blockchain solutions for smooth operation and increased safety. Thanks to blockchain development, an e-commerce application can provide fully secure transactions for customers.
Here are the tools we use for blockchain development
Languages: Solidity, JavaScript, Python, C/C++ and Rust
Frameworks: Ethereum JavaScript API (web3.js), OpenZeppelin, ZeppelinOS, Truffle
Architecture layers: Back end, AWS, G Cloud, Front end, Web, Mobile, iOs, Android
Find your best fit
Our projects go through the following stages:
Collecting information about your business for custom solutions.
Designing and building an app.
After going through the testing, our app is ready to launch.
What industries benefit from blockchain technology?
Here are some of the areas that already incorporate blockchain solutions:
Blockchain is an extremely versatile technology, which serves numerous industries and can provide benefits to any business.
Why Choose Us
We work with the most promising and fast-growing companies that utilize blockchain technology. Here are the key advantages of working with us:
Extensive knowledge and skill – our developers specialize in blockchain technology and have many years of experience in building blockchain apps
Constant growth – we always learn and improve in order to offer the best blockchain solutions possible
Latest technologies – in our development, we remain relevant by working with the newest methods and resources
Check out what our clients say
«They have good communication and blockchain skills. Although we're in very different time zones, we managed to work well together. There was no language barrier and we used Slack as the main form of communication. They always replied quickly.»
Other services from Exyte:
Find out whether the experts from Exyte are what you need to create and maintain a perfect custom app for Android devices.

If you want to create an application that will work perfectly on both Android and iOS, then find out more about react development services.

Do you urgently need great IT specialists? You will find them at Exyte! Read how team augmentation can help you manage all your projects.
Let's work together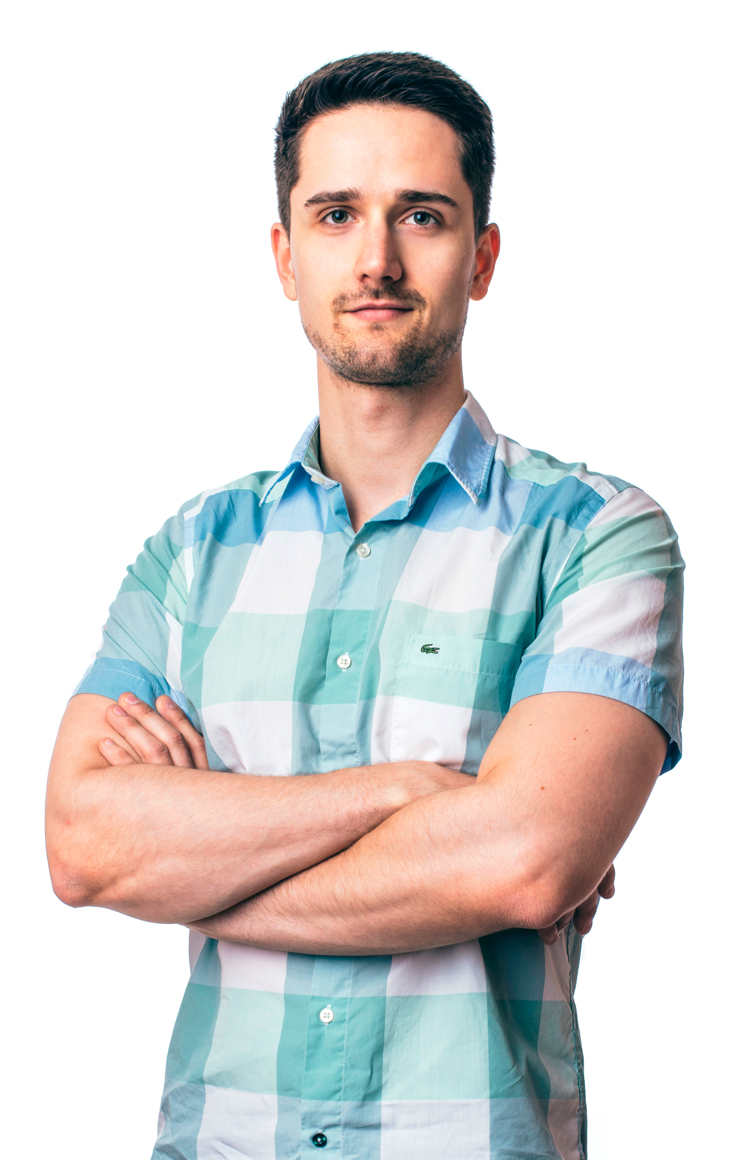 Fill this form and our consultants will contact you soon: